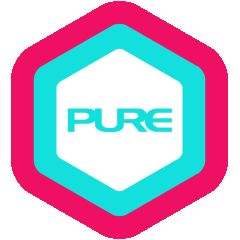 Myriam is always on the move, always active and with endless energy in any physical fitness activity. Her friends and family often call her "wonder woman". It was in 1995 when she first heard of yoga through a home practice video. With very little knowledge about yoga, she joined small group classes with the intention of finding out more about it. Myriam soon fell in love with yoga and craved more knowledge.
In 1998, one of her fitness partners introduced her to Planet Yoga, where she started her regular practice with Master Kamal. Her second teacher Deva [Debdatta Biswas] was also a true non-competitive friend who provided encouragement and support along her yoga journey until she became a yoga teacher. Kamal Acharya, her third teacher and the one who propelled her to the highlight of her career, told her that she had the capacity to teach yoga but it took her sometime to think about it. She feels fortunate to have encountered many teachers and enjoyed different styles of teaching. Because of her passion, she doesn't just learn but also seeks perfection in all aspects.
Myriam loves kids and truly believes that children are big souls in little bodies. With her busy schedule as a playgroup teacher and dance instructor, she managed to join different trainings and workshops, first taking Radiant Child Yoga programme by Shakta Kalsa in 2008. Little did she know that this would lead her to teaching and sharing her passion with everyone. In 2010 with the support of her family, she decided to take her first yoga teacher training course in Yogalimbs where she gained full guidance with her fourth teacher, Wanda Hewitt. Afterwards, she finally decided to pursue not only her dream but her most beloved late husband's wish for her. She started teaching yoga to kids in schools as a part of their everyday activities. She had so much fun that it drove her to continue and to share her passion.
Myriam is loving, an adventurer, someone who commits to everything that she does with her heart and always want to learn more. According to her, you can take away all her activities – but not yoga. It completely changed her lifestyle. What drove her to pursue teaching was the desire to spread her knowledge with continuous learning, passion and infectious energy. She has met people from all walks of life and enjoys teaching them because she believes that living a healthy, balanced lifestyle is important for all of us. Yoga (with the body and mind awareness and calmness) and dance (such an exhilarating experience) bring balance to her own life.
Myriam leads her class in an "inhale-exhale-smile"-loving, fun and stress-free environment. She is thankful to all the teachers who inspired her, to her family who give everlasting support, and to all her students who keep her going.
QUALIFICATIONS & CERTIFICATIONS
Aerobics and Fitness Association of America Certification, 2015

CPR and First Aid Certification, 2015

Kundalini Workshop, May 2011

Yoga Alliance Teacher Training Certification (250 hours), 2010

Purification Through Yoga Workshop, 2009

Radiant Child Yoga Training Levels 1 & 2, 2008

Asanas, Pranayama, Mudra & Bandha Workshop,​ 2007

Himalayan Yoga, Meditation & Ayurveda Certification Programme, 2006
What Myriam teaches
Hatha
Healing
Hot
Restorative
Vinyasa
Yin
Yin Yang
Yoga Therapy