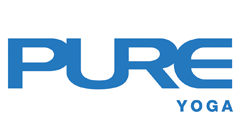 Jessica embarked on her yoga journey in 2006. In the beginning, she was drawn to asana practice for its benefits to physical health. As she got more and more into yoga practice, Jessica was fascinated by its profound underlying wisdom. Aspiring to grasp the yogi culture, Jessica went to India twice. The first time, she learnt meditation from Professor Om Baweja in Indore. On her second trip she immersed herself in asana practice, day in and day out for weeks at a yoga school in Pune. The combination of asana practice, pranayama and meditation strengthened her body, tamed her mind and brought her peace in this hectic world. Through time and learning, yoga philosophy has become her way of life.
After practising yoga for a few years, Jessica realised that her calling was to become a yoga teacher. She loves to share the fruits of yoga practice and meditation with other pursuers, and she is dedicated to passing on her knowledge to them. She is always happy to see her students improve, whether it is overcoming strenuous poses or gaining realisation in spiritual quests. She believes that both beginners and experts can enjoy an equally rewarding experience from practising yoga.
Jessica's class is well-structured, balanced, stimulating and fun. She likes to start with basic poses, through which students can build up their strength and become aware of their bodies' conditions. They can also grasp how to enter and leave different poses correctly. At this point, Jessica will gradually deepen the students' poses to more challenging ones. Towards the end of her class, she helps them slow down and land on Shavasna readily. She hopes that, through yoga, her students can attain harmony of body and mind. They can have healthier bodies, quieter minds, clearer insights and more balanced lives.
QUALIFICATIONS & CERTIFICATIONS
Shamanic Heart Healing Levels 1-2, 2015
Spiritual Response Therapy Basic, 2014
Spiritual Response Therapy Advanced, 2014
5-day Intensive Teacher Training with Bryce Yoga, 2014
Reiki Energy Healing Levels 1-2 with Dr. Y.K. Cheung, 2013
Yoga Therapy Teacher Training with Omanand Ji (Professor Om Baweja) in Paramanand Yoga School in Indore, India , 2010
Hot Yoga Yoga Alliance Teacher Training with Martina Lee (200 hours), 2008
What Jessica teaches
Hatha
Healing
Hot
Pranayama & Meditation
Restorative
Yin
Yin Yang
Yoga Therapy
Other teachers also in Peninsula Office Tower