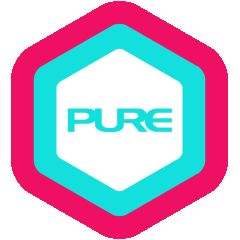 Zinzi first stepped onto the yoga mat in 2010. Her fascination with yoga began even with the first few classes. She would leave the mat feeling more centred, relaxed and focused. These lingering benefits convinced her to carry on with her practice when she moved to Hong Kong. Over years of performing in entertainment, she became very aware that her regular yoga practice helped to keep her body safe and strong, and complemented her profession as a dancer.
It was in 2014 that Zinzi decided to train to become a yoga teacher to share the benefits of movement and healing through yoga. She approached Dr. Yogananth Andiappan to study and directed her energy towards learning more about the philosophy of the practice. Her curiosity and enthusiasm led her to different areas of yoga, and she was soon teaching aerial yoga and yoga for kids. She believes that students are the best teachers, and it is only through establishing connection with other human beings that one gains experience.
Zinzi's classes are creative and dynamic with a steady emphasis on breath and alignment. She encourages her students to explore space and freedom in their bodies, using the body and the breath as tools for an empowering movement meditation. She hopes to inspire students to cultivate their own inner peace and build a quiet mind through their personal yoga practice.
From her combined passions, she derives a calming energy and positive disposition that she wishes to extend to everyone she meets.
QUALIFICATIONS & CERTIFICATIONS
Mindful Birth Teacher Training Yoga for Pregnancy with Michelle Papa, 2017
Registered Children's Yoga School Teacher Training with Jenny Smith (95 hours), 2017
Yoga for Kids and Families Teacher Training with Lei Sadakari, 2015
Aerial Teacher Training Programme with Doris Li (50 hours), 2015
Yoga Teacher Training with Dr. Yogananth Andiappan (200 hours), 2014
What Zinzi teaches
Chair Yoga
Core
Hatha
Healing
Hot
Prenatal
Vinyasa
Yin
Yin Yang
Yoga Therapy
Other teachers also in Peninsula Office Tower