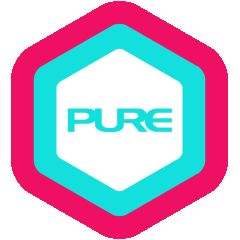 Vicky's yoga journey began at the age of 12, when practising yoga in school was a part of his daily routine. After learning about Yoga Championships, he started to become more interested in performing and practising yoga. Over the course of 3 years, he challenged himself by participating in multiple Yoga Championships and received many awards that sparked his passion and motivated him even more towards yoga. He started teaching yoga in India, then had another 3 years' teaching experience in Vietnam – his purpose always being to share his knowledge and improve people's health. Even very early on, Vicky saw yoga through a positive light with the vision to make yoga a part of his life.
Influenced and motivated by the guidance of his teachers Mrs. Baishali and Mr. Prabir Karmarkar, Vicky understodd that there is nothing more important in this world than being in good health and living a happy life. And his desire was to improve everyone's quality of life.
Vicky's goal is to have his students leave each class feeling empowered, refreshed and renewed. He aims to bring a unique sense to his classes, by developing stability and self-confidence. His classes are always physically and mentally challenging with a strong alignment focus that connects with the breathing. Vicky believes that yoga is not just exercise and asanas. It is a way of living dedicated to creating a union between body, mind and spirit. To him, staying healthy and maintaining a peaceful mind are the priorities for yoga practice.
QUALIFICATIONS & CERTIFICATIONS
Qualified Yoga Teacher by World Yoga Alliance (200 hours), 2016
Diploma in Asian Yoga Referee, Asian Yoga Federation, India, 2016
Bachelor Of Commerce, DR. C.V. RAMAN UNIVERSITY, BILASPUR (C.G), 2016
Certified Yoga Teacher, Indian Yoga Culture & Meditation, 2013
Certified Yoga Instructor, Karmarkar Institute of Yoga, India, 2013
Diploma in Yoga Therapy, Indian Yoga Culture & Meditation, India, 2012
What Vicky teaches
Core
Hatha
Healing
Hot
Pranayama & Meditation
Restorative
Vinyasa
Yin
Yin Yang
Yoga Nidra
Yoga Therapy
Other teachers also in MOKO