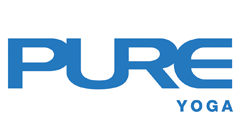 Edward is a yoga teacher from Honolulu, Hawaii, where he initially started as a personal trainer teaching strength & conditioning and mobility exercises. In 2015, Edward took his first yoga class and absolutely fell in love with the practice. Edward's yoga journey took him from not being able to touch his own toes to doing press-up handstands, all in a short span of two years. Through his yoga and meditation practice, he also discovered spirituality and the importance of self-discovery.
Edward completed his yoga teaching training with Lawrence Pradhan, with whom he learned the principles of alignment, anatomy, and the art of teaching. Edward's spiritual influences include the likes of Carl Jung, Friedrich Nietzsche, and Ram Dass.
Edward likes to teach with an emphasis on alignment, strength and flexibility. His classes are dynamic, challenging, and welcome students from all levels. Edward's teaching style is very detail-oriented and aims to improve his students' progress in every class. He also loves to challenge students with difficult poses that can test the limits of both body and mind.
QUALIFICATIONS AND CERTIFICATIONS
Hand Balance and Flexibility Mentorship with Miguel Sant'ana, 2019
Yoga Teacher Training with Lawrence Pradhan (200 hours), 2017
Certified Personal Trainer, National Academy of Sports Medicine, 2011
What Edward teaches
Core
Hatha
Healing
Hot
Vinyasa
Yin
Yin Yang
Yoga Therapy
Other teachers also in Millennium City 5