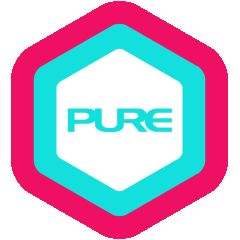 Kamal began his yoga journey in 1998 by enrolling in the post-graduation course of Bihar Yoga Bharati (the world's first yoga university). There, he met his Guru Paramahamsa Swami Niranjanananda Saraswati and was initiated. Whilst pursuing his master's degree, he started teaching Yoga to different communities like the Indian Army, Indian Railways, to prisoners in jail, to children in school, and to patients in hospitals in the role of a therapist. After obtaining his degree in 2000, he was offered the chance to teach at a university and simultaneously continued his Yoga studies to eventually get a degree as Registered Medical Practitioner in Yoga Therapy.
In 2007, Kamal came to Hong Kong to teach. Since then he has conducted a course of Yoga Diploma in 2008 at Planet Yoga, taught as a senior teacher at Physical Fitness for 10 years, and led many workshops in different aspects of Yoga. In 2013, he did some part-time modelling for a few years whilst simultaneously teaching Yoga but very soon lost interest in the modelling because of its imbalanced lifestyle. Kamal then decided to dedicate his time to Yoga teaching for the rest of his life. In 2018, he got the opportunity to teach at PURE Yoga and decided to join the team.
Kamal's style of teaching makes him unique. He has always insisted on "teaching with the heart" in India and abroad, providing inspiration and encouragement to all those who practise yoga.
QUALIFICATIONS & CERTIFICATIONS
Laughter Yoga Teacher Training, 2013
Registered Medical Practitioner in Yoga Therapy, 2005
Masters in Yoga Philosophy, 1998-2000
National Cadet corps "C" Certificate, 1997
What Kamal teaches
Aerial Yoga
Core
Hatha
Healing
Hot
Pranayama & Meditation
Restorative
Vinyasa
Yin
Yin Yang
Yoga Nidra
Yoga Therapy
Yoga Wheel
Other teachers also in MOKO