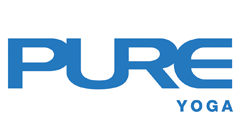 Luke started his Yoga journey while working as a Chartered Accountant in Melbourne, Australia back in 2010. Feeling unsatisfied with his life direction at the time he used Yoga as a way of finding himself. He quit the corporate world and decided to pursue Yoga as a way of life and ever since he has had the aspiration to share the benefits that he gained through Yoga with others. Luke's outlook on life has changed dramatically after exiting the corporate world, he now focuses not only on living a more simple and balanced life but also empowering others to do the same.
Inspired by his teacher, Eoin Finn from Blissology Yoga, Luke feels blessed for Eoin's guidance and support on his Yoga path to date. Luke had the privilege of assisting a 200-hour Blissology teacher training in Bali in 2015 where he built a spirit of giving with an open heart. Eoin taught Luke how to connect with oneself and others, including friends, family and the community because he feels this is an important element for lasting happiness.
Luke's commitment is to empower others to realise their own gifts and powers and to live more mindfully on and off the mat. His dynamic presence, enthusiasm, intensity, and humour, along with his knowledge and sensitivity guide you through a practice that is strong yet blissful and very diverse in every aspect. His aim is to cultivate physical and mental strength to help his students naturally transform their bodies and minds.
QUALIFICATIONS & CERTIFICATIONS
• Advanced Module of Blissology 500-hour Teacher Training - Voice, Somatics and Creative Sequencing (100 hours)
• Blissology Yoga Teacher Training (300 hours)
• Blissology Yoga Teacher Training (200 hours)
What Luke teaches
Alignment
Hatha
Hot
Vinyasa
Wall Rope Yoga
Yin
Yin Yang
Yoga Wheel
Other teachers also in World Trade Centre