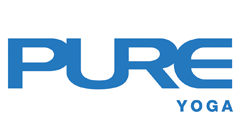 Victor first stepped onto the yoga mat at Pure in 2016, while he was a flight attendant. Due to the unstable and hectic working lifestyle, he came to yoga simply for the sake of keeping himself physically fit. But he soon realised that he gained relief and peacefulness after each practice. Most importantly, he became more thoughtful towards the things around him. In 2018, he stepped out of his comfort zone to complete a Universal Yoga teacher training with its founder, guru Andrey Lappa. He feels both blessed and blissful that yoga brings balance to his life mentally and physically.
On his path of yogic discovery, Victor is particularly appreciative of Andrey Lappa, Christina and Kelsey. Andrey's teaching gave him a deeper understanding of asanas, pranayamas, buddhas and mudras. Christina and Kelsey have taught Victor to always encourage students to explore their limits.
Victor's classes are fun and suitable for different levels of practitioners. His teaching focuses on the energy flow of the body, with the aim of cultivating a deep connection from body to mind. Students are certain to gain greater understanding of their body and mental state.
QUALIFICATIONS & CERTIFICATIONS
Universal Yoga Teacher Training with Andrey Lappa, Christina and Kelsey, 2018
What Victor teaches
Hatha
Healing
Hot
Universal Yoga
Vinyasa
Yin Yang
Other teachers also in Langham Place