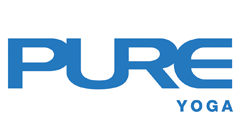 Pye's love affair with yoga began one lazy afternoon in 2002, when she borrowed her sister's Bikram's Beginning Yoga Class book and accompanying cassette tape. Pye was out of shape, lethargic and suffering from lower back pain. Despite falling clumsily out of postures and barely being able to bend her back (which had stiffened from years of working at a desk job), she realised that something amazing was happening. The physical effects were almost immediate. Not only did her lower back pain disappear, she began to feel fitter and lighter than ever. Gradually, more benefits surfaced. Mentally, it was as though a fog was lifted, clearing her mind. Emotionally, she felt more balanced. Two years later, Pye took the plunge and attended Bikram Yoga Teacher Training in Los Angeles, then became one of the pioneers of hot yoga in her hometown of Manila.
Through her practice, Pye is learning to live her perfectly imperfect life with grace, resilience, fearlessness, authenticity and contentment. While she loves to share what she knows about yoga to anyone who will listen, she is first and foremost a student. Pye is ever grateful to the many teachers who mentored her – but especially Alex Medin who taught her the Ashtanga Yoga method and philosophy, and who challenged her to break through her physical and mental barriers.
In line with her motto "Take your practice seriously, yourself – not so much," Pye keeps her classes light-hearted yet challenging. She makes a point of teaching with compassion and encourages her students to mindfully explore their body and mind. It is her hope that her students will also experience yoga's profound transformative effects so they may enrich their own lives and of those around them.
QUALIFICATIONS & CERTIFICATIONS
Yoga Therapist Teacher Training with Living Yoga Therapy (100 hours), 2016
Yoga Wheel Teacher Training with Raquel Vamos and Dov Vargas (20 hours), 2016
Continuing Ashtanga Education with Certified Teacher R. Alexander Medin (50 hours), 2008
Ashtanga Yoga Teacher Intensive with Certified Teacher R. Alexander Medin (200 hours), 2007
Bikram Yoga Teacher Training with Bikram Yoga College of India (500 hours), 2004