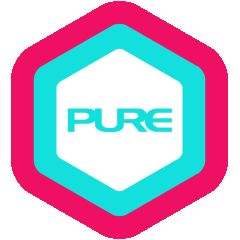 Gisela has been a physically active person her entire life. She enjoys a good variety of sports and the art of physical movements such as dancing. Gisela attended her first yoga class in 2005. After the first trial lesson, she felt frustrated because she was naturally inflexible and wasn't able to do any of the poses correctly. Unwilling to give up, she decided to embark on this new challenge and practise yoga regularly to overcome her weaknesses. Her chronic back pain, anxiety and insomnia got under control after she started practising yoga. As a result, her interest in yoga grew immensely.
In 2012, she decided to pursue yoga teaching as a profession and started her yoga instructor training with Dickson Lau, the founder of the Hong Kong Yoga Association and Yoga Alliance China. Dickson has been an inspiring teacher who taught her to teach effectively by using various props such as bricks, ropes, and the wall as instructional tools. Gisela is also a certified instructor in Hanuman, aerial, rope, and wheel yoga.
Her classes focus on stretching, breathing, core strengthening, balancing and meditation techniques to improve overall well-being. Gisela's teaching style is unique, creative and effective. She aims to provide her students with a total body workout accompanied by relaxation techniques in order to balance mind and body.
QUALIFICATIONS & CERTIFICATIONS
Certified Yoga Instructor (500 hours), 2018
Certified Aerial Yoga Instructor (60 hours), 2018
Certified Yoga Instructor (200 hours), 2016
Certified Hanuman Yoga Instructor (60 hours), 2016
Certified Wheel Yoga Instructor, 2016
Certified Rope Yoga Instructor, 2016
Certified Twin Peaks Yoga Instructor, 2016
What Gisela teaches
Hatha
Hot
Vinyasa
Yin
Yoga Wheel