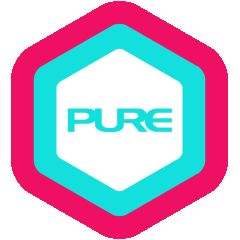 At the age of 8, Gopal started practising yoga as an extracurricular school activity. Practising yoga poses with schoolmates for inter-school competitions and performances sparked him to further explore yoga. Sharing his yoga learnings with others and hearing that they felt better because of it motivated him to deepen his knowledge in yogic science.
After practising yoga, Gopal feels that life has lifted him as a person to love, to serve, to be content, to give and to elevate the mind. For him, Yoga is a way of life that emphasises what is important – humility, grace, kindness, breath, honouring your body, hope, change, stillness – through a series of movements. The movements are the vessels that carry this belief system through every inch of the body.
Yoga keeps you grounded through the hard times, rejoices with you in the good times, and heals you in the sad times. It is a friend you can always count on. It is a place you always belong. It is a time of stillness when you need calm; it is a place of energy when you need uplifting.
Gopal says his parents' unconditional love and constant support, and his dedication towards the art has led him to become a yoga teacher. He also cites as his major teachers:
Master Dr. Kamal Srinivas – Gopal got the chance to teach abroad, where he learnt yoga philosophy directly from Dr. Kamal. Gopal's life literally changed because of him.
David Swenson – David is a super kind person with a beautiful heart. From David, Gopal learnt how to be humble, grounded and to show kindness.
Andrey Lappa – Gopal feels so glad and lucky to have Andrey in his yoga journey. Andrey is like an ocean of knowledge that constantly serves for humanity.
From all his teachers, Gopal has learnt to live life simply, to be content, to meditate, to practise asanas with the right intention, to have a healthy balanced life, to be grounded, to serve and love unconditionally.
Gopal approaches his classes with a sense of humour. His poses always have an option from beginner to advance, motivating everyone towards a healthy practice. Apart from physical strength, flexibility, alignments and adjustments, he likes to take his students towards joy, peace and finding harmony with a healthy state of mind. His focus is more on grounding, being centred, and mindful breath awareness, all of which come from the heart. He likes his students to approach the practice in a grounded rather than competitive way. He loves to see students relaxed – physically, mentally and spiritually. Most importantly, Gopal wants to help students to understand yoga as the best tool that can be applied in life's every aspect.
QUALIFICATIONS & CERTIFICATIONS
Universal Yoga Teacher Training with Andrey Lappa (500 hours), 2013
Registered E-RYT 500 Yoga Alliance Teacher
Sivananda Yoga 500-Hour Advance Teacher Training (Yoga Aacharya), 2010
Ashtanga Yoga Teacher Training with David Swenson, 2009
Certified Muay Thai Instructor with AASFP, 2009
Certified Muay Thai Instructor with AASFP, 2008
Certified Dance Instructor with AASFP, 2008
Diploma in Yoga Therapy, 2005
Sivananda Yoga Teacher Training (200 hours), 2004
Diploma in Yogic Science and Education, 2003
Diploma in Naturopathy and Yogic Science, 2000
What Gopal teaches
Advanced
Ashtanga
Core
Hatha
Healing
Hot
Pranayama & Meditation
Sivananda
Universal Yoga
Vinyasa
Yin
Yin Yang
Yoga Nidra
Yoga Therapy
Yoga Wheel
Other teachers also in Peninsula Office Tower, Pacific Place, World Trade Centre