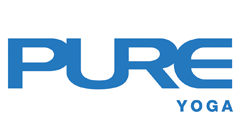 Lucy formerly trained and worked as a professional dancer. After several back and neck injuries and a deeper thirst for anatomical, relational-mind connection and cultural philosophy, her journey into body mechanics and mind observation began. First was a physical enquiry into yoga and bodywork, later leading to an exploration of eastern philosophy, energetic practices and consciousness awareness based meditation.
She sees yoga and bodywork as the tools to embody, connect and find presence – thus yielding clarity, truthfulness and nourishment toward our modern life. Her physical enquiry has always been led by the "how" of what we do and guided by the quality, dynamic and felt sense when taking such action. Lucy's drive for continuous practice are the challenges that life may throw and the hologram of experience. The shifting effects of that post-practice feeling carves her path to keep on her journey. The opportunity to teach ignites her creativity and evolvement, whilst stamping an anchor to stay real. Spirit is her guidance, stillness is her final daily pursuit, and gratitude is her foremost life philosophy.
Lucy's initial teacher was Jonathan Monks, who inspired her to 'enquire against the enquiry'. He was originally an Ashtanga-based practitioner whose self-method differed from a standard yoga class, where the mechanics of the body were genuinely questioned, explored and given real value to. Making the practice seamless and effortless, this was Lucy's launch pad into playful exploration. From there, a venture of daily self-practice, fusion of varying teachers and most recent study of Biodynamic Cranio-Sacral therapy (BDCST) have all become her guidance. BDCST in particular steered a submission into slowing down, softening, listening, and offering an expansive open space as a teacher.
Lucy greets yoga as an unforced process of listening and unfolding. Her teaching stems from a source of integration – how we can physically, energetically and seamlessly weave one body part to the other and link between breath, movements and energy with direction. She strives to facilitate wholeness, connection, integration and balance. Hosting a strong yet fluid core, leg and midline focus, she aims for her students to find ground and centre and enthusiastically encourages an attitude of strength and "I can do". All the while Lucy offers the opportunity for each individual to flourish their positivity and potential, helping them to curiously explore their personal boundary or perhaps simply yield to the acceptance of their limit.
QUALIFICATIONS & CERTIFICATIONS
ITEC Diploma in Sports Massage, SOHA Institute, 2018
Tom Myers Myofascial Meridians, Structure and Function and Fans of the Hip, 2018
Biodynamic Cranio Sacral Therapy, Body Intelligence, 2015
Anusara Immersion III with Tara Judelle, 2012
Cranio Sacral Therapy – The Bio-Electric Matrix, Level 1 with Adolf Brown, 2012
Stott Pilates L1 Mat Training, Options Studio, 2012
Anusara Immersion II with Ross Rayburn, 2012
Shantaya Anusara Immersion I with Jonas Westring, 2012
Hot Hatha and Vinyasa Flow TT with Yoga Haven Morocco and London (200 hours), 2010
Liquid Gold Yoga, Vinyasa Flow Private TT with Rebecca Parker, 2010
Exercise to Music Reps 2, Premier Fitness International, 2009
BABY training, Gym Instruction and First Aid Reps 2, 2009
Thai Massage School of Chiang Mai and Sunshine Massage School, 2009
ITEC Diploma in Anatomy and Physiology, Morley College, 2008
Chavutti Uzchichal Foot Rope and Abhyanga Massage, VKM Kalari Ayurvedic, 2007
Hatha Yoga TT, AtmaVikasa School of Yogic Sciences (500 hours), 2006
A. Hons, Performing Arts – Dance LIPA Institute, 2002
What Lucy teaches
Ashtanga
Core
Hatha
Healing
Hot
Pranayama & Meditation
Restorative
Vinyasa
Yin
Yin Yang
Other teachers also in Asia Standard Tower