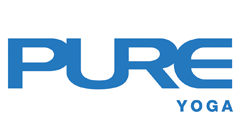 Chris discovered the world of yoga from the book, The Power Yoga. He learnt the Sun Salutation as well as some basic Yoga poses with the hope of healing his knee injury that required surgery. To his amazement, the practice of Yoga did wonders for his knee recovery.
Since then, Chris has been further inspired by the healing power of Yoga andbegan to explore Hot Yoga in 2003. Chris was fascinated with the sweating process of practice in a hot room and his first experience of feeling light afterwards. The growth of his passion led him towards Ashtanga Yoga, Hatha Yoga, Yin Yoga as well as Yoga Therapy. During his injured period, Yoga taught him to work through the pain in a calmer, more patient and persevering way. Yoga showed Chris the philosophy of understanding life as continuous ripples of waves with different challenges and fluctuations. From the practice of Yoga, he learnt how to cultivate harmony with nature as a means to bring peace and mental stillness from within. Chris treasures what Yoga has taught him, lighting up his path to becoming a Yoga teacher so that he may compassionately servethe community with all that he has learnt and received through Yoga.
In 2004 during Chris's early years of training with his foremost teacher Dickson Lau (founder of Hong Kong Yoga Association), Dickson directed Chris to be more aware of the stiff areas of his body and inspired him to experience the joy of deep stretching and regaining muscle elasticity. In 2005, he began studying Ashtanga Yoga Vinyasa with Paul Dallaghan (founder of Centered Yoga Institute in Koh Samui, Thailand), who guided Chris into the world of internal awareness and the subtle practices of Pranayama. Chris has since continued his self-study and learning, completing Levels 1 and 2 Wall Rope Yoga Training with teacher Bryan Legere where the cultivation of alignment and accuracy was taught in yoga poses.
Chris infuses his teaching with concepts of Anatomy and Alignment taught with a practical, safe and easy-to-understand approach. His classes are well-rounded in nature with a balance of Yin and Yang, being both therapeutic and powerful. Chris's teaching philosophy is based on the awareness of musculoskeletal imbalances, physical posture problems and misalignment, with an emphasis on core stability. He wants his students to gradually cultivate strength and precise alignment prior to deeper levels of Yoga practices, and encourages his students to feel inspired with positivity and joy.
QUALIFICATIONS & CERTIFICATIONS
Wall Rope Yoga Training Level 2 (Iyengar Method) with Bryan Legere (35 hours), 2015
Diploma in Holistic Massage & Deep Tissue Massage with International Spa & Beauty College with Monica Academy (72 hours), 2015
Thai Massage Certification with Shi Wa Sam Thai Massage School (12 hours), 2014
Anatomy & Physiology Certification with Holly Trumble (60 hours), 2013
Pre-Natal Yoga Training with Michelle Papa (25 hours), 2013
Relax and Renew Restorative Yoga Teacher Training with Judith Hansen Lasater (40 hours), 2012
Ashtanga Yoga Pranayama Course with Paul Dallaghan and Tiwari G m (50 hours), 2011
Pilates Mat Level 1 Teacher Certification with Stotts Pilates (100 hours), 2009
Yoga Alliance Yoga Teacher Certification in Ashtanga Yoga Vinyasa with Paul Dallaghan (200 hours), 2006
Hatha Yoga & Sports Therapy Certification from Australian Training for Fitness & Professional, 2004
Hatha Yoga Teacher Certification Levels 1 & 2 with Dickson Lau from Hong Kong Yoga Association, 2004
What Chris teaches
Advanced
Ashtanga
Hatha
Healing
Hot
Vinyasa
Wall Rope Yoga
Yin
Yin Yang
Other teachers also in Peninsula Office Tower