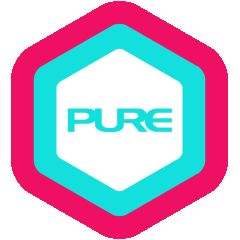 During the early years of his life, Matt studied various forms of martial arts in the UK before following a busy career in business. As his work career developed, he found himself travelling to multiple locations across the globe and living in Europe, the Caribbean and the USA, before finally moving to Asia. He found his passion for yoga during his travels, as he wanted to find a suitable form of exercise that was ideal to practise whereever he was located.
After expanding his knowledge of yoga both physically and mentally, Matt decided to leave the fast-paced corporate life in order to focus on his passion permanently. He explored many different styles of physical practice in the USA and Asia, and due to the love of martial arts in his younger years, Matt gravitated towards a more energetic flow-based practice.
Following his passion for a lively practice led Matt to discover Power Vinyasa and then more specifically, Baptiste Power Yoga. His desire developed rapidly, and he was inspired to train as a teacher at PURE Yoga with Tryphena Chia. Matt is very thankful for Tryphena's guidance, and she has been a major influence on him throughout his time in Asia, teaching him to have a deeper understanding of all aspects of yoga and strength throughout his daily life.
In addition, Matt is very grateful for his global life experiences and uses this knowledge to create unity in everything he does. He consistently follows the Baptiste guidance and focuses on asana (poses), meditation and self-enquiry, applying them to his daily routine. Matt also incorporates this approach in his teaching style and ensures that it is adaptable to any level of physical ability. He firmly believes this to be a very important aspect for any physical practice, as no two people are identical; therefore all expressions of the same pose differ.
Matt maintains that we all remain students no matter the stage of life we are at, and he dedicates his time to constantly practising yoga, whilst also applying the lessons learnt to his teachings. He creates classes that are energetic, entertaining and challenging, regardless of physical ability. Matt asks students to arrive to their mats with an appetite to practise and in return, he generates a positive atmosphere in which to learn and develop. Matt also focuses on alignment, breathing, and both physical and mental strength throughout his sessions.
QUALIFICATIONS & CERTIFICATIONS
Expand Your Power, Baptiste Yoga Teaching Course with Tryphena Chia (200 hours), 2018
Hand Balancing Intensive with Miguel Sant'ana, 2018
What Matt teaches
Aerial Yoga
Core
Hatha
Healing
Hot
Pranayama & Meditation
Vinyasa
Yin
Yin Yang
Yoga Nidra
Other teachers also in Starstreet Precinct