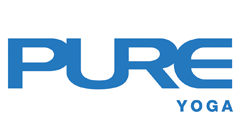 Serene's yoga journey started in 2014 while recovering from injuries from running the New York Marathon. To her surprise, she found her body more rejuvenated and her mind calmer, clearer and more grounded every time she stepped off the mat. With a curious mind, Serene continued returning to the mat where she experienced a remarkable change in her body and found more clarity and focus, offering a great healing balance to her jet-setting finance executive life.
During this time, Serene also became a Vipassana meditation practitioner. Coupled with yoga, she started noticing the transformation in her body and mind, cultivating more awareness, discipline, compassion and understanding, both on and off the mat.
Armed with a desire to deepen her practice and to share yoga's benefits with others after studying with Patrick Creelman and Rinat Perlman for a few years, Serene took her first teacher training in 2017 and her 300-hour Advanced Teacher training in 2018.
Serene is grateful to Patrick and Rinat for consistently enriching her practice, cultivating strength and intelligence, and challenging her to be the best version of herself both as a student and as a teacher.
In her classes, Serene encourages you to connect to your body, mind and breath while exploring the asanas with an alignment-based focus. Her classes are challenging, light-hearted and supportive, encouraging the growth of her students through curiosity and hard work. Serene lives by a quote from B.K.S Iyengar and aims to share it with her students: "It is through the alignment of the body that I discovered the alignment of my mind, self, and intelligence."
Serene is also a certified Life and Executive coach & psychotherapist, helping people to seek clarity, change habits, and identify solutions to realise their true potential.
QUALIFICATIONS & CERTIFICATIONS
Neurolinguistics Programming (NLP) Certified Psychotherapist, 2018
Iyengar study with Faeq Biria, 2018
WildLotus Yoga Teacher Training with Patrick Creelman and Rinat Perlman (300 hours), 2018
Vinyasa and Yin Yang Immersion with Wendy Wyvill (50 hours)
Foundation Yoga Teacher Training with Patrick Creelman and Rinat Perlman (200 hours), 2016
Wildlotus Yoga Progression with Patrick Creelman, 2016
NLP certified Trainer, 2016
NLP certified Coach, 2015
NLP certified Master Practitioner, 2015
NLP certified Practitioner, 2014
Vipassana meditation training, 2014
What Serene teaches
Alignment
Hatha
Hot
Pranayama & Meditation
Vinyasa
Yin Yang