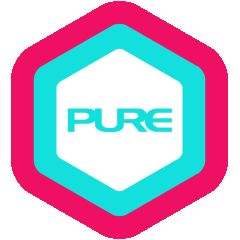 Chuck is an established music producer/composer and MC in the local music scene. It is through his art and music that he found healing. Through persistent self-enquiry and his transparent attitude, Chuck holds a deep understanding of philosophies that aim to decipher consciousness and find truth. He believes that as long as you authentically express yourself through whatever medium or practice, you will eventually find truth and freedom.
Chuck completed his yoga teacher training with Lawrence Pradhan in 2017, an experience that taught him the biomechanic principles of alignment, anatomy, and the skills to teach asanas with a therapeutic approach.
Chuck's classes are fun, energetic, challenging, and focus on alignment, strength and flexibility. He relishes meeting students, being able to challenge them beyond their limits, and witnessing their evolution towards their highest potential. Chuck encourages his students to discover their truth through fostering their self-awareness and authentic expression in everything they do.
QUALIFICATIONS AND CERTIFICATIONS
Integrative Nutrition Health Coach Mid Certificate, 2018
Yoga Alliance Teacher Training with Lawrence Pradhan (200 hours), 2017
What Chuck teaches
Advanced
Core
Hatha
Hot
Pranayama & Meditation
Vinyasa
Yin Yang
Other teachers also in Pacific Place