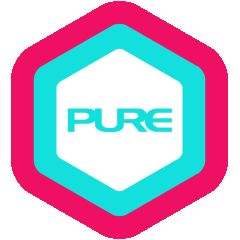 Having lived in France for the majority of his 20s, yoga was Arthur's way of escape from the madness of working in the fashion industry. Although yoga was merely an after-work hobby at that time, it was also the only time of the day when he felt truly at home.
A chance encounter led Arthur to his first teacher training with Briohny Smyth and Dice Iida-Klein in Koh Samui – and he hasn't looked back since. The warmth and encouragement from Bri and Dice was the reminder he needed that the yoga community is where he thrives and where he belongs. Arthur is equally thankful to his mentor Samrat Dasgupta for his profound teachings and for continuously identifying the potential in Arthur: as a yoga practitioner, a yoga teacher, and as an individual.
Arthur takes his practice seriously, but he doesn't take himself too seriously. What's yoga without a bit of fun and spontaneity? He loves playing around with inversions and arm balances in a flow class just as much as he enjoys hanging out in a forward fold for 10 minutes in a yin session. His aim is to inspire others to live an authentic yogic lifestyle on and off the mat, and he leads classes in a way that reflects this choice.
QUALIFICATIONS & CERTIFICATIONS
Transcend – Glorify The Teacher Within Advanced Teacher Training with Samrat Dasgupta (300 hours), 2018
The Yin Space: Yin Yoga Teacher Training with Melanie McLaughlin (50 hours), 2018
FitFlowFly Vinyasa Teacher Training with Briohny Smyth and Dice Iida-Klein (200 hours), 2017
What Arthur teaches
Hatha
Healing
Hot
Pranayama & Meditation
Restorative
Vinyasa
Yin
Yin Yang
Yoga Nidra
Yoga Therapy
Other teachers also in Peninsula Office Tower