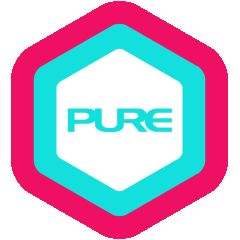 Hailing from India, Mani found Yoga to be a part of his life since a very young age. Chanting, creating offerings, connecting with the spirits and nature comprised his day-to-day childhood. Mani is forever grateful to the yogic wisdom from his master Gopala Krishan who shared his knowledge and continues to inspire him on and off the mat.
Mani acquired his first diploma in International Teachers Training Course from Sivananda Yoga Vedanta Dhanwantari Ashram, Neyyar Dam, Kerala. Teaching since 2004 has taken Mani to India, Indonesia and Hong Kong, where he has taught at some of the most renowned fitness and yoga institutions. He has also won numerous yoga awards in the District, State, National and International levels competitions – one such accolade being "Champion of Champions" in the international competition. His other award titles include "Yoga Siromani", "Yoga Bhaskara", "Yoga Bhooshan" and "Yoga Jothi".
Mani's classes emphasise presence of mind, gaining joy from practice, and using your skills to minimise injuries. Teaching his students to honour their bodies, he also encourages them to challenge their comfort zones in a healthy way. Mani's classes are fun, educational and inspiring for the body, heart and mind. The intention of his teaching is to allow students to embrace life, knowing that everything we experience in our lives depends on our perceptions.
QUALIFICATIONS & CERTIFICATIONS
P.G Diploma in Yoga, Tamil Nadu Physical Education and Sports University, 2014
B.Sc. Psychology, Alagappa University, 2011
International Teachers Training Course, Sivananda Yoga Vedanta Dhanwantri Ashram, Neyyar Dam, Kerala, 2005
Diploma in Yoga and Naturopathy, Thiru Moolar Yoga Natural Diet Trust, Chennai, 2003-2004
Certified in TRX
What Mani teaches
Advanced
Alignment
Hatha
Healing
Hot
Yin
Yin Yang
Yoga Therapy
Yoga Wheel
Other teachers also in Peninsula Office Tower, Soundwill Plaza, World Trade Centre