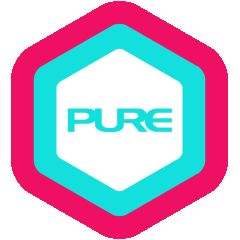 Natalie's mother, who is an avid yoga practitioner herself, greatly intrigued and influenced Natalie onto the yoga journey [insert actual year/date please] when she was still at university. After taking just a few yoga classes, Natalie found a sense of joy, tranquillity and balance of mind. Since then, she committed to learning yoga wholeheartedly and to becoming a yoga teacher someday.
Shortly after graduating from university, Natalie attended a 200-hour teacher training with Paul Dallaghan at Samahita Yoga Retreat in Koh Samui in August 2018. The course and its ensuing apprenticeship programme was an eye-opening experience for her. In November of that same year, she joined another 300-hour Advanced Vinyasa teacher training in Hong Kong with Jason Crandell through whom she learned a lot about anatomical analysis on the movements and positions of asanas. This acquired knowledge has helped her immensely in guiding students to avoid injuries during practice. Last but not least, the teacher who has been so inspiring and influenced her most was Edward Chow, to whom she is so grateful that she had the good fortune to learn from.
Natalie's style of teaching is fun and lighthearted, yet challenging. She has a unique way of bringing good vibes and energy to classes through her enchanting voice and bearing. Natalie's mission in teaching is to see students leave her classes with delight, peacefulness and a desire to learn more in each session.
QUALIFICATIONS & CERTIFICATIONS
Advanced Vinyasa Teacher Training with Jason Crandell (300 hours), 2019
Centered Yoga 1-Month Apprenticeship Programme in Samahita, 2018
Yoga Alliance 200-Hour Teacher Training with Paul Dallaghan, 2018
What Natalie teaches
Hatha
Hot
Pranayama & Meditation
Vinyasa
Yin
Yin Yang
Yoga Therapy