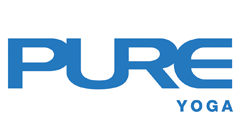 Pain brought Stephanie to yoga in 2006. Years as a journalist covering food & beverage and travel & lifestyle news in Hong Kong and overseas were exciting and eye-opening experiences, but they also overloaded her body. Ignoring the signs of chronic pain in the neck, shoulders and lower back finally led to the day when her body said "stop" and she couldn't move her hands. With hopes of pain relief, Stephanie started visiting a chiropractor three times a week. A year later, those visits were replaced by alternate days of yoga practice. Committing to practice helped her a lot physically and also reduced stress at work. Then more questions about yoga and life in general emerged: "How does the physical practice of yoga relate to everyday life and becoming a better person?" Stephanie also wondered why her beloved teachers could be so knowledgeable and strong, as well as so humble and joyful. Her curiosity expanded with every themed workshop and course she attended. So when she shifted to working as a freelance journalist in 2008, she joined a teacher training course and subsequently started teaching yoga. Eager to know more about the ancient wisdom of yoga, she visited India in 2010 and 2015, both times to the Kaivalyadhama Yoga Institute where she immersed herself in the authenticity of yoga and glimpsed the vastness of yoga philosophy.
Stephanie feels deeply blessed to be under the guidance of her teacher Dario Calvaruso, who is a role model of living one's true self, continuously inspiring her not only in yoga practice and teaching but also within every aspect of life. She is also grateful for Martina Lee who encourage her first step towards teaching yoga.
Stephanie's class is well-structured, encouraging and fun. She believes that a good yoga practice affords the start of dialogue within one's own body and mind, which can gradually go beyond the mat into everyday life. From there, one becomes more conscious about one's words and deeds. Being fully present on the yoga mat is the key in her class, guided breath and movement are essential, with the systematic stretching and strengthening of muscles to facilitate better control of the body, so that the mind will not drift away. Stephanie always provides options during practice so that students can progress at an individually manageable level. Expect to leave the mat feeling energised with lightness of mind and a smile.
QUALIFICATIONS & CERTIFICATIONS
Navakaraṇa Vinyāsa Hṛdayam Teacher Training with Dario Calvaruso, in progress since March 2018

Āyurveda Maulika Siddhānta-"Fundamental Principle of the Science of Life" 2-day immersion (12 Hours Accredited Theory) with Dario Calvaruso

,

April 2018

Reiki Levels I & II with Joyce Thom, December 2015

Yoga Instructor Certificate in Kaivalyadhama, Lonavla, India, April 2015

Hot Yoga 200-hr Yoga Alliance Teacher Training with Martina Lee, October 2008
What Stephanie teaches
Core
Hatha
Healing
Hot
Vinyasa
Yin
Yin Yang
Yoga Therapy
Other teachers also in Millennium City 5