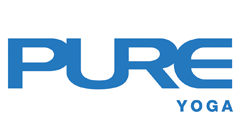 Ray began practising yoga at his home in Florida in 2005 when he bought a book on yoga and meditation. Previously an avid weightlifter, he had amassed a number of injuries and was seeking a way to heal his ailments. What he discovered in yoga was much more than the relief of physical pain. He found himself healthier mentally, physically stronger in ways previously unknown to him, as well as calmer and more peaceful in his demeanour. Yoga continues to be a source of happiness in Ray's life and a way to ground himself. Having a deep desire to share this source of joy with others, he began teaching yoga in 2013 after moving to Hong Kong and becoming a student at PURE Yoga.
The moment when Ray was truly inspired by one of his teachers didn't arise until he moved to Hong Kong in 2012. Here he found so many passionate yogis that he decided it was time to become a teacher himself. Inspired mostly by the Dharma Mittra & Anusara lineages of yoga, he completed his first teacher training in NYC with Sri Dharma Mittra himself. In 2014 Ray moved to Seoul, where he opened a small yoga studio and took up practice with his Korean yoga teacher Yudonggu. The wide array of yoga styles and philosophies from his many yogi mentors have formed Ray into a strong and compassionate teacher.
Finding joy in the challenge of physical asana poses, Ray's classes encourage his students to push themselves to their personal limits in hopes that they will also find happiness and health from yoga. As a student, he was inspired by a wide range of yoga styles ranging from Ashtanga and Dharma to Universal and Anusara – and these influences all come through in his teaching. With his science background, Ray studies the science of yoga, applies it to his own practice, and shares it with his students.
"I encourage my students to examine what yoga is to them, why they practise it, and to find their bliss on and off the mat."
QUALIFICATIONS AND CERTIFICATIONS:
500-hr YTT at Association of Yoga & Meditation (AYM), Rishikesh, India, 2019
FRC: Functional Range Conditioning, Certified Mobility Specialists (FRCms) with Dr. Andreo Spina, 2019
Vipassana Meditation Training at Doi Suthep Temple, Chiang Mai, Thailand, 2019
Thai Massage Certification at Sunshine Massage School, Chiang Mai, Thailand, 2019
Animal Flow Level 1 instructor training with Richard Scrivener, 2018
Professional Teacher Certification in Physical Education at Florida Department of Education, 2013
Dharma Mittra 200-hr YTT The Life of a Yogi, 2013
Masters of Science in Biological & Chemical Sciences at Florida Atlantic University, 2010
What Ray teaches
Core
Hatha
Healing
Hot
Vinyasa
Other teachers also in Starstreet Precinct