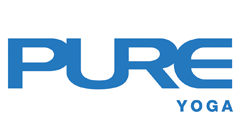 After graduating college with a degree in music and history, Anne was working an office job in Chicago when she discovered her passion for yoga. She grew up as a dancer and had always been fascinated with movement. It wasn't until a friend invited her along to a hot power vinyasa style yoga class that Anne realised yoga could be a potential source of direction and inspiration for her life. She was mesmerised by the dance-like pulsations of the vinyasa flow and felt inspired by the impressive strength and seemingly effortless balance of the other students around her. Through consistent practice on her mat, Anne became physically stronger and developed a greater sense of inner peace. Practising yoga also brought about increased self-awareness and empowered Anne to take charge of her life both on and off the mat. She signed up for a 200-hour power vinyasa yoga teacher training at her local studio in 2013 with the goal of deepening her practice and developing stronger connections within the yoga community, but she found that the greatest impact of this training proved to be its introduction of yoga philosophy and meditation into her life — providing her with the tools to become a stronger, more confident version of herself. To this day, her yoga practice continues to be a source of strength, enabling her to respond to life's daily challenges with flexibility and grace rather than with helplessness or harsh negativity.
Anne is immensely grateful for the teachers in her life who have shared their wisdom with her as she has evolved as a student and teacher of yoga. In 2015, Anne was first introduced to the Ashtanga yoga method and so appreciated the dedicated guidance of her first Mysore teachers at Yoga Now studio in Chicago. Learning the Primary Series demonstrated for Anne the transformational power of a steady personal practice. In 2017, Anne completed a 95-hour prenatal yoga certification through the Amala School of Prenatal yoga. Through this training, she came to understand that yoga, when taught from a therapeutic perspective, requires a flexible and adaptive mindset. Amala's training made her more aware of the wide variety of energetic and emotional states that exist during a yoga practice and provided her with tools to empower students to cultivate awareness.
Anne strives to teach from a place of compassion. Through creative sequencing, Anne aims to shake people out of their comfort zone and empower them to find their own edge. She is experienced in developing intelligent sequences for a variety of class formats to cultivate awareness and explore the relationship between mind, body, and spirit.

QUALIFICATIONS & CERTIFICATIONS
95-hour Prenatal and Postpartum Yoga Certification with Lela Beem and Cassie Rodgers, Amala School of Prenatal Yoga, 2017
Stand Up Paddleboard Yoga Certification with KO Paddle and Chicago SUP, 2016
Yoga Nidra certification, The Art of Yoga Nidra with Mia Park, 2016
Subtle Body Sequencing with Mia Park, 2016 and 2017
40-hour Advanced Vinyasa Training with Corepower Yoga, 2016
Trauma Informed Yoga with Molly Boeder-Harris, 2016
What Anne teaches
Alignment
Core
Hatha
Healing
Hot
Prenatal
Restorative
Vinyasa
Yin
Yin Yang
Yoga Nidra
Other teachers also in Pacific Place