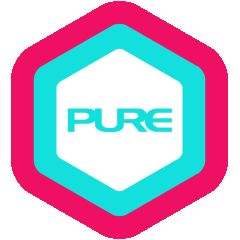 Lisa discovered her passion for yoga whilst studying in Hawaii. When she returned to Hong Kong in late 2001, she continued practising yoga at PURE shortly after they first opened. Yoga has given Lisa tremendous benefits and experiences in her life. She found that yoga brought her vital energy and made her feel whole, grounded and at peace – what she believes to form the foundation for a happy, healthy and joyful life. She also gained a better understanding of her body and inner self through regular asana practice, pranayama and mediation.
Patrick Creelman and Ana Forrest are the main yoga teachers that haveinfluenced Lisa's practice and teaching. From her respectful teachers, she has learnt to have a positive attitude, to trust her own intuition, and to be kind to one another. She believes that teaching yoga is not just guiding her students through sequences – it is a self-awakening journey. It is a continuous process of growing and evolving together with them.
Lisa loves a fun, creative and challenging practice with music. Students willfind a good steady pace to her classes, whilst having the opportunity to go deeper in their practice. Lisa's teaching focuses on alignment, groundedness, enjoyment, reflection and meditation. Her teachingphilosophy is "Be Humble, Be Truthful, Learn & Grow!" And her number one goal is simply for students to feel "happy & free" after her class! Lisa wants her students to come to class with an open heart, open mind, curiosity and willingness to learn that goes beyond asana practice.
QUALIFICATIONS & CERTIFICATIONS
Forrest Yoga Advanced Training Course with Ana Forrest, 2009

The Ana Forrest Teacher Training Foundation Course with Ana Forrest, 2007

Seat of the Teacher Continuing Education with Patrick Creelman, 2006

The Next Step

–

Preparing to Teach: 260-hour Hatha Yoga Teacher Training with Patrick Creelman, 2006
What Lisa teaches
Core
Hatha
Healing
Hot
Restorative
Vinyasa
Yin
Yin Yang
Yoga Nidra
Other teachers also in Asia Standard Tower