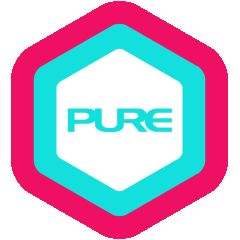 As a lifelong exercise enthusiast, Helene started practising yoga in 1999 to incorporate a stretching and conditioning component into her workout plan. Then she realised that yoga was much more than physical exercise – it was a way of life, calming her fluctuating mind due to the stress from work and helping her to stay rooted in the present moment. Helene was hooked on the sense of peace and bliss that yoga brought to her life.
In 2007, Helene became a yoga teacher so that she could continue to learn by teaching and to teach by learning, cultivating and sharing a spirit of gratitude with everyone she met. She believes that this ancient practice not only makes the physical body strong and toned, it also disciplines and calms the mind for true understanding of one's soul and self that is connected with the universe.
Helene cites Swami Veda Bharati & Michel Besnard as the teachers who have influenced her most in her yoga journey.
Practise with the open heart and we will begin to appreciate the beauty in everything we see, touch and experience.
QUALIFICATIONS & CERTIFICATIONS
Angel Card Therapy & Reading Certificate with Nelly Angel. 2015
Awakening the Illuminated Heart Certificate, 2015
Imagery I, II & III, 2015-2016
Shamanism I, II & III, 2015-2016
Mindfulness Meditation at Nilambe Meditation Center, 2014
Inversion Intensive with Bryce Yoga CET, 2014
Emotion Freedom Technique Practitioner (EFT). 2013
Pre-, Post-natal & Active Birth Yoga with Michelle Papa & Jean B (100 hours), 2013
Himalayan Meditation Course by Himalayan Yoga Center, 2012
Reiki I, II with Dr Cheung at Reiki Healing Center, 2012
Yin Yoga Workshop with Sarah Power, 2012
Yin Yoga Anatomy Yoga Alliance Teacher Training with Paul and Suzee Grilley (30 hours), 2011
NLP Coach Certificate with 張慧慈, 2011
Vinyasa Flow Yoga Teacher Training with Michel Besnard (200 hours), 2009
Yoga Teacher Training by AASFP & Planet Yoga, 2006
What Helene teaches
Advanced
Hatha
Healing
Hot
Prenatal
Vinyasa
Yin
Yin Yang
Yoga Therapy
Other teachers also in Peninsula Office Tower, Lincoln House