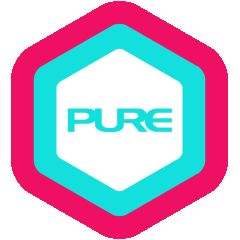 Sibel's mother is from Southampton and her father from Turkey. She grew up in Ankara, Turkey and graduated from a French-Turkish school. She spoke only English at home, with the BBC World Service on in the background a lot – hence, the accent
Movement has always been a central passion of Sibel's life. As a teenager, she was part of Turkey's first-ever national ice skating team until she decided to go to university in pursuit of a more secure career. She studied Hotel and Catering Management in Glasgow and then began working in London's advertising industry for large corporate media agencies (as you do) for what would be the next 15 years.
Working towards strict deadlines, long hours behind a desk and sales targets were taking a toll. A friend invited Sibel to a Bikram Hot Yoga class in North London that had a profound effect. She slept well, and felt light and joyful the next day. Curious to understand how 26 postures could do that, she went back and yoga became a part of her weekly routine starting in 2000.
In 2011, she trained as a Bikram Hot Yoga teacher with Bikram in LA and began teaching at various London studios. Sibel loves the Bikram Hot Yoga practice but as her life and (body) awareness evolved, she began to explore different teachings.
In keeping with her hot yoga background and to gain a different approach, she trained in Tapasya Hot Yoga with Kristen Campbell. To better support people in relaxation and meditation, she trained in Yoga Nidra with James Reeves. To gain a better understanding of our energetic body, she trained with Anodea Judith and completed Chakra Therapy Level 1. To share her journey with her 2 young boys and to help plant the seeds of a regular yoga practice in their lives, she studied Kids Yoga with Susannah Hofmann.
Sibel really wanted to understand the roots of this ancient practice – its history, philosophy and science. That's when she met Stewart Gilchrist – in 2017. She trained with him for two years and completed her 500-Hour Teacher Training, deepening her understanding of asana (posture), breath, alignment, anatomy, hands-on adjustments, as well as the roots of yoga through study of the history, philosophy, mantras and meditation. The more you learn about this ancient science, the more you realise there is to learn (and practise). Sibel truly believes that on this path, you can never stop learning and evolving.
Sibel's teaching style is compassionate and precise with an emphasis on breath. From her Bikram background, she brings a simple, clear and gently commanding instruction to keep a class accessible to people of many different backgrounds. Her Vinyasa Flow classes are dynamic, invigorating and rooted in yoga philosophy – a high-energy class that includes music, hands-on adjustments and a focus on breath.
Sibel's intention as a yoga teacher is to create a safe place for everyone in her class to receive what they need the most that day and leave feeling lighter.
QUALIFICATIONS & CERTIFICATIONS
500-Hour Teacher Training with Stewart Gilchrist, November 2019
200-Hour Teacher Training with Stewart Gilchrist, January 2018
Tapasya Hot Yoga with Kristin Campbell, October 2016
iRest Yoga Nidra with James Reeves, October 2016
Children's Yoga Teacher Training with Susannah Hoffman, July 2016
Chakra Therapy Healing & Awakening the Energy Body with Dr. Anodea Judith, April 2016
Bikram Yoga Teacher Training in LA California, Oct 2011
What Sibel teaches
Hatha
Healing
Hot
Vinyasa
Yoga Nidra
Other teachers also in Langham Place