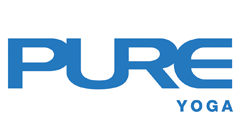 Nina is an international yoga teacher who was born and raised in Brazil. At 18 she began studying Drama, and that's when she first encountered yoga. She has since left the acting studies behind, but yoga has remained a retreat for her. Its teachings have helped her to better understand the patterns of her mind and provided deep healing in various aspects of her life. After going through different styles and teachers and studying meditation, Nina decided to take her first YTT in 2016 with well-respected Brazilian yoga teacher Rô Pacheco – and has been teaching ever since. For the past year, she has been teaching in Shanghai and travelling to assist her main teacher in various places in Asia and Brazil.

Nina has been lucky enough to find great teachers along her path – such as Rô Pacheco who showed her the internal and holistic aspects of the practice, Richard Baimbridge who has taught her the correct use of props, Raphael Melo who she has been studying and travelling with for the past two years and who has taught her a very unique style of alignment, the path of yoga in a generous, healthy and integral way. She has been to India where she gained insight into how yoga is lived day-to-day through devotion and faith, and where she studied Vedanta at Dayananda Ashram in Rishikesh. She also took a course on Beeja Mantras and the power of sound with the wonderful Dr Shruti Nada Poddar in Pune. She has had the opportunity to be in contact with the incomparable Richard Freeman and Mary Taylor who have a very grounding, safe, deep and unique teaching style, combining the elements of external and internal alignment.

Nina's classes are both grounding and safe – yet she enjoys good humour and challenging her students, which makes the practices light and fun. Her classes are both physical and spiritual, and she blends elements of alignment vinyasa with traditional Hatha Yoga practices and meditation, so that practitioners can tap into their inner bodies and leave the class feeling invigorated, nourished and calm.

QUALIFICATIONS AND CERTIFICATIONS
Beeja Mantras Course, India, 2019
Vinyasa Yoga Deepening, Brazil, 2017
Hatha Yoga 200-hr Teacher Training, Brazil, 2016-2017
Reiki Healer Levels I, II & III, Brazil, 2016-2017
Alignment Vinyasa 200-hr Teacher Training, China, 2016
Other teachers also in Pure South - The Pulse