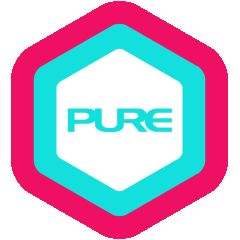 A former gymnast and Division I University Cheerleader in Miami, Kellen's yoga journey began in 2013. She initially approached yoga as a way of maintaining flexibility and strength. What she discovered was many more layers to the practice that left her feeling calmer and more at ease — both physically and mentally.
Since then, her practice has never been the same as she was introduced to teachers Dylan DiPrima and Anjan Kundu who would influence her yoga journey. It was in 2015 while living in Chicago that Kellen met her teacher Dylan DiPrima and began teaching under his guidance and invaluable mentorship. From Dylan, she learned the foundations of power yoga, intelligent sequencing, and perhaps the greatest lesson – the practice of living yoga, on and off the mat. Dylan once imparted the words, "Yoga is the marriage between strength and grace" – words that continue to guide her practice.
In 2016, Kellen took her first class with Anjan Kundu at PURE Yoga in Hong Kong. Anjan opened Kellen's eyes to the practice of Hatha Yoga and the subtle alignment of each asana and its physical and mental benefits. Practising under Anjan, Kellen was inspired to understand the ways in which different styles of yoga can complement one another. She is deeply grateful to her teachers and the knowledge that they have shared.
Kellen's classes are rooted in alignment, mindful breath and movement. She believes that these give a heightened inner awareness, leading to the transformational effects of yoga. Her teachings emphasise functional movements that support long-term mobility and grounding. Kellen supports students in developing a regular yoga practice to continually promote growth and harness new challenges.
QUALIFICATIONS AND CERTIFICATIONS:
Advanced Teaching Training with Linnea Boulger (55 hours), 2016
Yoga Teacher Training with Dylan DiPrima (200 hours), 2015
What Kellen teaches
Hatha
Hot
Vinyasa
Yin
Yoga Therapy
Other teachers also in Asia Standard Tower