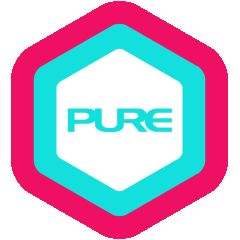 Samuel worked in a real estate conglomerate where he championed sustainability and wellness. Whilst he enjoyed the rigour and challenges presented by this career, he looked forward to spending time, albeit short as it may be, on his yoga mat in solitude every day. Driven by an inquisitive mind and a strong intention to impact positively on people's lives, he attended his first teaching training in 2015 and has continued to broaden his knowledge through self-learning and various trainings ever since.
Samuel is deeply indebted to his primary teacher Jasmine Sun for being his beacon when he first started yoga. She inspired him to maintain a disciplined daily practice and instilled in him the importance of breath and living yoga both on and off the mat. Samuel is also grateful to Frances Gairns for guiding him to be a confident teacher who communicates eloquently. He is also thankful to Kino MacGregor for planting a seed in him to explore the depth of the ancient Ashtanga Yoga.
Samuel's self-practice and teaching are primarily informed by classical Hot Yoga, Ashtanga and Yin. He pays attention to alignment meticulously and likes to work with his students step-by-step to build a solid foundation and deepen their practice. He also hopes to cultivate mental resilience in his students through yoga so that they can calmly weather storms in their lives. With a humble heart, Samuel promises to teach every class to the best of his capability and guides his students to leverage yoga as a vehicle for personal growth and empowerment.
QUALIFICATIONS & CERTIFICATIONS
30-hour Ashtanga Immersion with Kino MacGregor, 2017
50-hour Mastering the Art of Vinyasa Yoga Teacher Training with Jason Crandell, 2016
25-hour Yoga for Children Teacher Training Programme Level 2 with Karen Wightman, 2016
Ashtanga Yoga Second Series Intensive with Clayton Horton, 2016
33-hour Ashtanga Yoga Immersion with Clayton Horton, 2016
50-hour Yin Yoga (Myofascial Release & Spine Anatomy) Teacher Training with Jo Phee, 2016
200-hour Hot Yoga Teacher Training with Frances Gairns, 2015
Master of Science, Imperial College London, 2013
Bachelor of Science, University College London, 2012
What Samuel teaches
Alignment
Ashtanga
Hatha
Healing
Vinyasa
Yin
Yin Yang
Yoga Therapy
Other teachers also in Asia Standard Tower