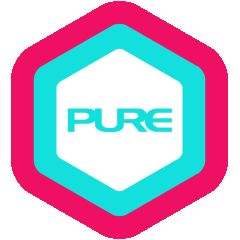 A Chartered Accountant by training, TT was introduced to Yoga when Pure Yoga first opened in 2002, initially focusing on hot yoga. Over the years, he has practised and trained in various styles – from hatha, power vinyasa and ashtanga to yin yang, AcroYoga and aerial yoga – under different masters. TT's practice has evolved from a physical practice to a holistic approach.
Inspired by his teachers Patrick Creelman and Wendy Wyvill amongst many others, TT undertook his first teacher training in the US with Baron Baptiste in 2009. The training was transformational and stressed authenticity. He then furthered his studies with Master Yogananth Andiappan, deepening his knowledge and practice in the yoga tradition. After acquiring 500 hours' training with Master Yogananth, he was motivated to pursue a Master of Science degree in yoga & naturopathy. TT continues his lifelong journey in yoga, recently building his expertise in aerial yoga.
Through teaching yoga, TT hopes to spread its benefits and philosophy to a wider community. As Managing Editor of Asana, he is instrumental in introducing yoga masters to all and connecting with the international yoga community on yoga and related subjects. TT emphasises non-competition and compassion. His classes can be challenging at times, but students will leave feeling refreshed and energised.
QUALIFICATIONS & CERTIFICATIONS
E-RYT 500, YACEP, Yoga Alliance
MSc Yoga & Naturopathy, Manonamaniam Soudaranar University – First Class [Hong Kong/India], 2010-12
Aerial Yoga
Aerial Yoga Teacher Training Levels 1 and 2 [Indonesia], 2016 & 2019
Yoga Trapeze Teacher Training [Barcelona], 2019
Chakra Aerial Yoga Teacher Training Levels 1, 2 & 3 [UK], 2015 & 2016
Swing Yoga Teacher Training [Dubai], 2016
Gravotonics Yoga Swing Training [Indonesia], 2015
AntiGravity Restorative Yoga [Thailand], 2014
AntiGravity Fundamentals 1 & 2 [Ireland], 2014
Ashtanga Yoga
Traditional Ashtanga Yoga Practice Teacher Training Course with Manju Pattabhi Jois [UK], 2013
David Swenson – 40-Hour Primary Series Training Immersion [Hong Kong], 2011
Hatha Yoga
Advanced Hatha Yoga Teacher Training Levels 1, 2 & 3 [Hong Kong], 2009 & 2010
200-hours Yoga Teacher Training Certification Course (in conjunction and accredited by Manonmaniam Sundaranar University, India) [Hong Kong], 2009
Patrick Creelman: The Seat of the Teacher [Hong Kong], 2007
TRX
TRX Suspension Training [Hong Kong], 2022
TRX Yoga Foundations – Instructor Training [Hong Kong], 2021
TRX Group Suspension Training [Hong Kong], 2014
Vinyasa Yoga
Baron Baptiste Levels 1 & 2 Teacher Training Bootcamp [USA], 2009 & 2010
AcroYoga Immersion Training [Hong Kong], 2009
What TT teaches
Aerial Yoga
Hatha
Healing
Hot
Vinyasa
Other teachers also in Peninsula Office Tower, PURE South - The Pulse