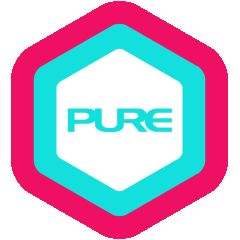 Aarya started practising yoga at the very young age of three. After a pause in his teenage years, he re-discovered his passion for yoga during his college days and pursued his higher degrees in Yogic Science and Human Consciousness from Dev Sanskriti Vishwavidyalaya in Haridwar, India. He also won several medals in state, national and international level yoga competitions.
He feels very privileged to have found his purpose of sharing his yogic practices with the world and considers yoga to be a great source of inspiration that enables him to bring new levels of creativity and productivity across various aspects in life. For Aarya, yoga is an art of living and an infinite journey of self-development towards holistic health. He feels that a logical mind can only experience and understand the physical aspect of yoga. Only once an individual connects with their own consciousness can mental, emotional, social and spiritual development be achieved. He believes that yoga enables people to shift their focus and connect inwardly – a gift in today's hectic pace of life. Aarya personally experiences yoga as a tool to calibrate more positivity in life, supporting him to live a better version of himself. Yoga has taught him the mantra of "Simple Living & High Thinking" and inspired him to think beyond his own well-being and contribute to a more mindful society by sharing his knowledge & practice.
Aarya feels very grateful to have studied under revered philosopher, seer and sage Pt. Sriram Sharma Acharya. He also sees value in constantly learning from every student, which allows for new perspectives that can be integrated into his teaching.
When thinking about his own yoga journey, Aarya likes to use the metaphor of preparing a blissful and well-balanced dish. In this context, he is grateful for his father gifting him with the basic ingredients of yoga foundations, for his master's 'recipe' of teaching him the skillset to be a yoga practitioner, and for each of his students being the spices – all together enabling to create a great dish. His most essential learnings have been observation, dedication, passion, consistency, authenticity and always keeping an open mind - in both his self-practice and teaching.
Following intent and balanced sequences, Aarya's classes aim to make his students feel lighter, more energised and content with a focus on alignment that carefully considers each student's individual pre-conditions. His classes strive to emphasise a holistic practice giving equality to each element of asana, pranayama, and meditation whilst being accessible to practitioners of all levels.
Aarya's philosophy of teaching is to embrace the individual body as a tool to calibrate energy and to enhance positive qualities. Guiding his students to consciously turn their senses inwards whilst simultaneously feeling the effect of yoga practice on their bodies, minds and souls is what Aarya enjoys most about serving as a yoga teacher.
QUALIFICATIONS AND CERTIFICATIONS
Certified Yoga Teacher – Quality Council of India, 2017
Master's degree in Human Consciousness and Yogic Science – Dev Sanskriti University, Haridwar, India, 2016
Certificate in Yoga and Holistic Health – Indian Association of Yoga, New Delhi, 2016
Certificate in Yoga for Middle Aged – Morarji Desai National Institute of Yoga (MDNIY), New Delhi, 2015
Judge – SGFI State Yoga Championship, 2015
What Aarya Kuldeep teaches