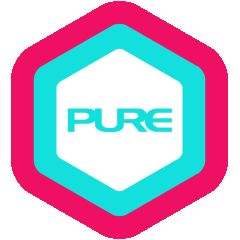 Prateek began his yoga journey at the age of five when he was given his first yoga asana book by his first teacher, which piqued his deep interest in yoga and motivated his commitment to intensive yoga practice since then. Over the first decade of his practice, he participated in countless yoga competitions at national and international levels. His dedication has earned him multiple Yoga Championships and Gold Medals, he was awarded the prestigious title of "Champion of Champions" three times in India. In 2005, Prateek was seriously injured with a herniated disc and he was advised to stop yoga practice forever to avoid losing his physical health permanently. However, he didn't stop but rather continuously pursued five years of therapeutic yoga practice which healed him physically, mentally and emotionally. Prateek returned to the competition stage post-recovery and his determination and perseverance won him the Gold Medal at the International Yoga Championship in Hong Kong in 2011 and 2012 and in China in 2017. The injury had taken him to a whole new level of body awareness and enhanced his teaching methodology and knowledge. As a result, he found the purpose of teaching yoga for life as if yoga could heal him, it could also help many others to connect with their inner self to unfold their potential, hence to cultivate, maintain and refine ones' overall well being.
Prateek is very grateful to have practised and studied under his revered Gurus Shri Vijaypal and Gurumeshji who have nurtured his Samskara and edified him with the traditional approach to asana, pranayama, the philosophy of Karma yoga and the most appropriate yoga sutra which has amplified their teachings is mentioned in The Bhagavad Gita in the form of "Samatvam yoga uchyate" — "Yoga is finding the balance and equilibrium within oneself". The equilibrium is the balance between attainable and not attainable, harmony in action and in non-action, in pain and pleasure, in happiness and discomfort. It is the balance between the two polarities of life. The different practices of yoga do help, but realisation of spiritual life begins with balancing oneself. Therefore, as a beginner or an advanced student, one always has to try to find this which is the ultimate test of human spiritual effort. Prateek is also enlighten by Yogi, mystic and author revered Sadhguru's teaching and views of life which has given him a different perspectives and insights to enhance his on-going and lifelong learning.
Prateek's classes are creative, inspiring and energetic which are accessible to all levels of students. He is sensitive to students' strengths and needed areas of improvement, constantly tracking their practice and guiding them through acute observation and precise alignment. With his healing experience, he excels in demonstrating and disassembling complex asana into simple and easily understandable steps so that students can grasp the essentials. He also emphasises the importance of breathe awareness to access the deeper dimension of asana practice.
Prateek's philosophy of teaching is that yoga isn't just physical practise but a vehicle for each student to experience their limitless potential through sacred ancient yogic science which enables doormat spiritual realms of human consciousness to find equanimity of body, mind and soul.
Qualifications and Certifications
Certified Teacher, 200-hours RYT Yoga Alliance Teacher Training, YYS, India , 2015
Certified Teacher, Maharishi Patanjali Yoga Sansthan, authorised by Indian Yoga Federation, Palwal, India, 2012
Certificate, Yoga and Naturopathy Therapy Training, Thirumoolar Yoga Natural Diet Trust, India, 2010
Certificate, Yoga Technique - Asana, Pranayama, Meditation, National Yoga Camp by Arya Samaj, Faridabad, India, 2002
What Prateek teaches
Advanced
Core
Hatha
Hot
Pranayama & Meditation
Vinyasa
Yin
Yin Yang
Yoga Therapy
Other teachers also in World Trade Centre