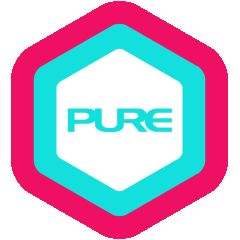 James found yoga in Chiang Mai in 2015 at an over-stressed, mentally and physically unhealthy time in his life. Sitting by the muddy banks of the Ping River, even though inundated by the tropical humidity and giant mosquitoes, James experienced a feeling serenity that was a huge contrast and relief from the burden that life had become. Upon returning to Hong Kong, he immersed himself in yoga at PURE and things started to look up.
James completed his 200-hour Vinyasa TT with Angela Lohse in 2018; 100-hour Yin TT with Nicky Hadjithoma and Alignment CET with Jen Kentrup in 2019. From a life of extreme hyperactivity, he now ascribes to a balanced Yang and Yin practice.
Through yoga James has learned to slow down, breathe, self-care, live in abundance, and be grateful. Yoga and a 12-step programme are the ingredients of his ongoing recovery and wellness journey.
He describes his personal practice as invigorating, centering and transformational.
Qualifications & Certifications
100-hr Yinside Yin Yoga YTT with Nicky Hadjithoma, PURE Yoga, 2019
20-hr CET Principles of Alignment with Jen Kentrup, PURE Yoga, 2019
20-hr Mentorship Workshop with Victor Chau, Flex, 2018
200-hr Fluid Flow Vinyasa YTT with Angela Lohse, PURE Yoga, 2018
What James teaches
Alignment
Hatha
Hot
Vinyasa
Yin