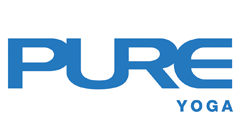 Johanna started practising hot yoga in Florida in 2007, thanks to the influence of her professional golfer brother. After feeling instant benefits on her spine and joints during her first 90-min hot yoga class, she began to crave her next class and has never stopped since. Yoga has become her life balance, a temple for her to honour her mind, body and soul through a dedicated practice.
In Autumn 2013, Johanna joined hot yoga teacher training in Los Angeles, and it soon became her vision to connect with more people in her community through yoga. She went on to teach, and opened the first hot yoga studio in the Beijing Olympic centre in 2014. She is grateful to learn from world yoga champion Chaukei Ngai and master Yogesh Varun on applying yoga philosophies to daily life.
Johanna's mission is to spread the healing power and joy of practising yoga. She envisions a world without physical and mental pain. Johanna motivates students in class with positive energy and her experience dealing with struggles in her start-up journey. She challenges students to cultivate a mindful practice focusing on correct alignment and full body awareness. Seeing students trying their best with a smile is her biggest reward in teaching.
Johanna is an avid hiker, social entrepreneur and wellness advocate. Yoga has changed her life, building the inner strength she never thought she could achieve. She encourages everyone to try a yoga class with an open heart and mind.
Qualifications & Certifications
Yoga Alliance Teacher Training with Chaukei Ngai and Yogesh Varun (200-hour), 2018
Bikram Yoga College of India Teacher Training (500-hour), 2013
Other teachers also in Asia Standard Tower