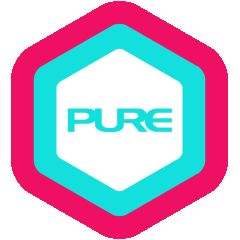 Bernadette's yoga journey was triggered on an airplane whilst travelling to Thailand, when she cast her eyes on a magazine photo of Vrksasana (Tree pose) being held on the edge of a cliff. This awe-inspiring vision prompted her to set foot onto a path of holistic wellness... into the world of yoga. It is the connectedness and openness after each practice that keeps drawing her back for another class, and she can still vividly remember the sweetness of slowing down after her first class. Yoga has helped Bernadette to become more aligned with her own being, to listen to her heart and be more compassionate towards herself and others.
As one of the first few Forrest Yoga teachers in Asia, Bernadette is forever grateful to Ana Forrest's guidance and encouragement to be an authentic teacher. After becoming a Certified Forrest Yoga teacher, she continues to study with Forrest Yoga Guardians Ana, Sinhee Ye-McCabe and Jambo Truong – assisting Ana in workshops and teacher trainings, and Sinhee in workshops and trainings. The time with Ana Forrest is always transformational. As a result, Bernadette has developed a better relationship with herself, following her heart and speaking her truth with grace. She is inspired to share Forrest Yoga with everyone and is now a Forrest Yoga Guardian in training.
Bernadette is also passionate about helping mums-to-be experience a safe and enjoyable pregnancy journey while exploring self-connection. She finds DreamBirth®, created by Dr. Catherine Shainberg, very helpful in soothing the physical and emotional discomforts of pregnancy. Bernadette is certified to teach Poppy Perinatal Yoga, which helps to prepare women emotionally and physically for birth.
Bernadette's classes are fun, dynamic and breath-oriented. As an advocate of mindfulness, she believes in creating a supportive environment for students to explore the many possibilities of their body. She encourages her students to stay present with the subtle changes that each mindful breath brings to experience the beauty of self-discovery. Her hands-on assists are therapeutic, allowing students to come home to their body – not only to become more receptive to what their body can do but also to connect to their own strength. Bernadette is also moved by the different healing modalities of Cranial Sacral Therapy, Reiki and Imagery, which allow her to interpret healing in a more holistic way.
QUALIFICATIONS & CERTIFICATIONS
Certified Poppy Perinatal Teacher, 2021
Level 1 DreamBirth® Practitioner, 2020
Ceremony, Meditation and Mindfulness with Jambo Truong, 2019
Insight Yoga Level 2 Training with Sarah Powers, 2018

10-Days Yoga Bodyworkers Training Level 1 with Jambo Truong & Brian Campbell, 2018
Forrest Yoga Advanced Teacher Training with Ana Forrest, 2010, 2012 & 2015
Certified Angel Life Coach, Angel Card Reader, Inspirational Teacher, Past Life Healer and Hypnotherapist with Nelly Angel, 2015
Certified Baby Massage Instructor, International Association of Infant Massage, 2015
Usui and Tibetan Reiki Practitioner Certification with Joyce Thom, 2015
Cranial Sacral Foundations with Joyce Thom, 2014
Pre- & Post-natal Teacher Training with Jean Bryne and Michelle Papa – Pre-natal Yoga (Module I), Post-natal Yoga (Module II) & Yoga for Active Birth (Module III), 2013
Insight Yoga Teacher Training Intensive with Sarah Powers, 2012

Forrest Yoga Mentorship Programme with Sinhee Ye-McCabe (Korea), 2010
Pain & Orthopedic Evaluation Training for Yoga Teachers & Students with Ellen Heed, 2009
25-Hour Study in Birthing A Conscious World: Pregnancy Yoga Teacher Training with Sara Avant Stover, 2008
Forrest Yoga Foundation Teacher Training with Ana Forrest, 2007
Embodying the Flow Teacher Training with Shiva Rea, 2006
200-hr Hatha Yoga Teacher Training with Wanda Hewitt, 2005
What Bernadette teaches
Forrest Yoga
Hatha
Healing
Hot
Prenatal
Vinyasa
Yin
Yin Yang
Yoga Therapy
Yoga Wheel
Other teachers also in Langham Place