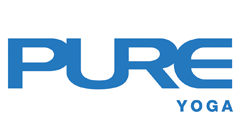 Sean lay there, perplexed, in a puddle of his own sweat. Coming from a competitive sport background, being the 'worst' person in the room wasn't something he usually welcomed. But this time was different – for the first time he felt still, both mentally and physically.
Yoga was first advised by a doctor in 2014 to deal with the stress of his master's degree and the numerous broken bones from his previous obsession, BMX. Admittedly it was the physicality that first drew Sean to Yoga. At the end of his first class, he had witnessed people doing amazing things with their bodies with what seemed like no effort at all. He could do none of it, and that is what hooked him. Noticing parallels between the extreme(ish) sports he enjoyed and Yoga – such as the sense of community and diversity of the practice – trading in his BMX for a Yoga mat was a simple decision.
Since 2017 Sean has been living, working and teaching in India and Sri Lanka, and moved to HK in 2020. Despite a hectic travel schedule, Yoga helps to keep him grounded carrying his mat with him wherever he goes.
Sean credits his Ashtanga teachers for teaching him to favour consistency over creativity in both his practice and teaching. The discipline gleaned from Ashtanga is infused with the ingenuity and pedagogy from Rocket Yoga teacher David Kyle. David taught Sean that how and why you teach is generally more important than what you teach and that familiar poses can be transformed by looking at them through a new lens.
Sean's previous work as a Speech and Language Pathologist means that communication (verbal, visual or otherwise) remains at the core of his thinking. He is constantly learning to refine cues to allow more space for what matters, whether that is the power of silence (inspired through multiple Vipassanas) or technical nuggets to master the crow pose.
Expect a dynamic class, punctuated by balance poses that cultivate stillness of the body and mind. Sean's habit of deconstructing complex poses means that all students, regardless of yoga experience, can confidently explore challenges asanas. By sharing the rationale behind a technique or pose, students feel leaving more empowered and knowledgeable on how to advance their practice, be that in class or at home.
QUALIFICATIONS AND CERTIFICATIONS
200-Hour Vinyasa and Ashtanga, Assisting Joanna, Sampoorna Yoga, November 2018
200-Hour Vinyasa and Ashtanga, Assisting Alan Ellman, Sampoorna Yoga, January 2019
50-Hour Rocket Yoga training with David Kyle, August 2019
200-Hour Vinyasa and Ashtanga, Sampoorna Yoga, India, May 2017
What Sean teaches
Ashtanga
Core
Hatha
Healing
Hot
Pranayama & Meditation
Vinyasa
Yin
Yin Yang