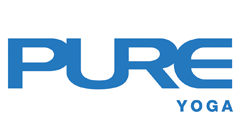 Eva started her yoga journey in 2006. Yoga is a way for her to escape the stressful working environment. She was amazed at how focusing the rhythm of the breath can quiet her monkey mind and that she found inner peace and mindfulness through Ashtanga Vinyasa practice. With a passion for Ashtanga Vinyasa yoga, she completed her first 200-hour teacher training with Paul Dallaghan and Neil Barker in 2008. Eva continued to study with O.P. Tiwari in pranayama in 2010 to deepen her learning of yoga. Eva sees yoga as a way of living – a practice of moving with awareness and breathing with mindfulness on the yoga mat, whilst also acting with thoughtfulness and speaking with kindness when she moves off the mat.
Yoga practice led Eva into another self-searching journey. Eva met Dr. Catherine Shainberg, who is a healer and imagery teacher and became certified as a Level 1 DreamBirth practitioner in 2020.

Eva offers her love and gratitude to all the teachers she has met, especially Richard Freeman and Mary Taylor. Richard has in-depth understanding of yoga philosophy and a great sense of humour. Mary's teaching is fully present with love and compassion. Both have impacted Eva's practice and teaching tremendously, demonstrating how to be grounded as a yoga practitioner and humble as a teacher.

One of Eva's favourite quotes from The Bhagavad Gita: "Yoga is a journey of the self, through the self, to the self." Eva invites her students to go on a quest, to embark on a journey of the self (Body Movement), through the self (Breathing), to the self (Awareness).
QUALIFICATIONS AND CERTIFICATIONS
Level 1 DreamBirth practitioner, 2020
38-Hour Immersion with Richard Freeman and Mary Taylor, 2020
Mindful Birth 100-Hour Yoga for Pregnancy, Birth and Baby Teacher Training with Dr Jean Byrne and Michelle Papa, 2011-2012
500-Hour Course of Practical and Theoretical with Paul Dallaghan & Neil Barker, 2011
200-Hour Teacher Training with Paul Dallaghan & Neil Barker, 2008
What Eva teaches
Ashtanga
Hatha
Healing
Hot
Prenatal
Vinyasa
Yin
Yin Yang
Yoga Therapy
Other teachers also in Langham Place