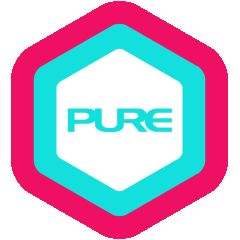 Born and raised in Hong Kong, Maddie has always had an interest in sports, health and movement, having been involved in swimming and rugby at school. Her first encounter with yoga was in 2007, but it was only in 2012 that she decided to develop a consistent practice. Gravitating towards hot yoga, Maddie viewed yoga as a great workout whilst still being able to stretch and increase range of movement. In 2018, she noticed her yoga evolving into a more spiritual practice that allowed for a deeper affinity and grounding to herself, connecting her mind, body and spirit to something greater.
For seven years, Maddie worked in a school and it was where she discovered her passion for teaching. At the same time, she was coaching girls' rugby. Approaching from the perspective of play-based learning, Maddie applies the same philosophy when teaching kids yoga.
Maddie's path to teaching was further illuminated by three very important teachers – Noy Petchwikai, Claudine Lafond and Honza Lafond. Through Noy's teachings, Maddie has learned to remove the ego, push hard, but to always move and teach from a place of compassion. This realisation of self-discovery and self-love was instrumental in her decision to take her 200-hr teacher training with Claudine and Honza. They taught Maddie how to harness her energetic and passionate nature in her teaching, but to always come from a place of love. She is forever grateful for their teachings.
Having suffered several injuries from playing rugby, including a significant neck injury, Maddie is committed to providing a practice that works for all bodies. She believes that yoga should feel good and values effort over end result. Her classes are dynamic with a focus on movement and individual alignment. Maddie understands that we all have different journeys and reasons why we come to the mat and hopes to hold a space for all students on their journey of self-discovery and acceptance.
QUALIFICATIONS & CERTIFICATIONS
50-hour Hot 26 CET with Missy Szymanski and Noy Petchwikai, 2020

200-hour Vinyasa Yoga Teacher Training with YogaBeyond (Claudine and Honza Lafond) and Adam Whiting, 2019

Gecko Yoga 95-hour RCYS Teacher Training with Jenny Smith, 2019
What Maddie teaches
Hatha
Healing
Hot
Vinyasa
Yin
Yin Yang
Other teachers also in Starstreet Precinct