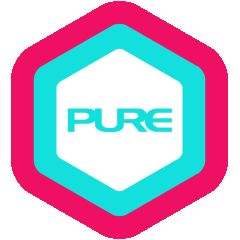 Margie began her yoga journey in 2003. She explored the field of yoga as a way to heal from her dance injuries. She soon found that yoga not only heals the physical body but also touches the mind and spirit, bringing about mental clarity and peace. Through continuous and dedicated practice, her path gradually unfolded and she began teaching in 2008.
Margie continues to study with her teachers Richard Freeman and Mary Taylor, and she is deeply thankful to all the teachers and people she has met in her life through yoga. To Margie, yoga is a living art. It is a means to interact, navigate, explore and evolve within the ever-changing and complex landscape of the world around and within us.
Margie's classes are encouraging and simple but profound. She is grateful to be able to share with her students what her teachers inspire her to do and insights that she has gained from yoga practice.
QUALIFICATIONS & CERTIFICATIONS
Somatic Studies with Aaron Wan, 2013-2020
Continuing Education with Richard Freeman & Mary Taylor, 2011-2017
Pranayama with Sri O.P.Tiwari & Paul Dallaghan, 2011
Pranayama with Paul Dallaghan, 2010
Immersion with Richard Freeman, 2010
Yoga Teacher Training with Paul Dallaghan, 2008
PURE Yoga Teacher Training with Patrick Creelman, 2007
Australian Training for Fitness Professionals (Fitness Yoga Instructor), 2006
What Margie teaches
Ashtanga
Hatha
Healing
Hot
Restorative
Vinyasa
Wall Rope Yoga
Yin
Yin Yang
Yoga Therapy
Other teachers also in MOKO