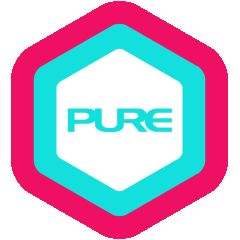 Connie has been on the yoga path since 1999, when she felt her muscles relaxed and her mind calm after finishing her first yoga class. Her practice consisted of various styles until she met Michel Besnard (her first Ashtanga teacher), with whom she started daily practice and completed a Teacher Training. A few years of practice with Michel grounded her mind firmly on the Ashtanga path.
Over the years, Connie has also studied with Alex Medin in Hong Kong and learned traditional Pranayama from Sri O.P. Tiwari. To both teachers, she is eternally grateful. Since 2006 Connie has travelled to India annually, primarily to practise Ashtanga yoga with Sharath R. Jois at the K. Pattabhi Jois Ashtanga Yoga Institute (KPJAYI) in Mysore. She feels greatly honoured to have become an Ashtanga Authorised Teacher under Teacher Sharath's guidance and she has been a KPJAYI Authorised Level 2 Ashtanga Yoga teacher since 2015.
Yin yoga and meditation are an important part of Connie's 'rest time', as she believes that a healthy body comes from good "yin/yang" circulation. She has also found that her knowledge of Anatomy & Meridians helps her daily practice.
Connie teaches the lineage of traditional Ashtanga yoga in Mysore style & led classes. In an Ashtanga 2 led primary class with Sanskrit counting, she lets students practise under a proper Vinyasa.
Yin yoga is a significant part of Connie's teaching path – to calm the mind, release stress from daily life, and to maintain a nice metabolism in a quiet practice style. She believes that staying healthy and present in mind is always the first priority of practice!
QUALIFICATIONS & CERTIFICATIONS
KPJAYI Astanga Yoga authorised by Sharath R Jois, 2015
Yin Yoga Teaching Training with Paul Grilley, 2009
Ashtanga Yoga Teaching Training with David Swenson, 2005
Ashtanga Yoga Teaching Training with Michel Besnard at Yogasana, 2004
What Connie teaches
Ashtanga
Hatha
Healing
Hot
Mysore
Pranayama & Meditation
Vinyasa
Yin
Other teachers also in MOKO, Langham Place