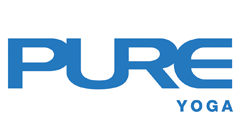 Genevieve grew up in a family where her parents opted for the alternative unconventional lifestyle. She has been exposed to TCM, Naturopathy, Sound Therapy and the subtle energy of the Universe from a young age. Thus, nutrition and holistic wellness became an intrinsic part of her life. She finds yoga to be a lifestyle that's about taking care of the body and mind, respecting and synchronising with nature, and being the best version of ourselves.
Genevieve is inspired by her teacher Dario Calvaruso's authenticity, genuine kindness and originality of the Navakaraṇa Vinyāsa method that he developed. She took her first 108-hour Navakaraṇa Vinyāsa Hṛdayam Teacher Training Programme with Dario in 2018 and continued her study with him throughout that year, completing 432 hours of training in 2019. She finds Navakaraṇa Vinyāsa to be a complete and balanced method that combines art and ancient wisdom. She continues to be mentored by Dario in different aspects of life. Forever grateful for her guru, Genevieve is passionate about sharing the method as well as inspiring others to live a more mindful and plant-based wholesome lifestyle.
Genevieve's classes are based on the Navakaraṇa methodology – an ancient yet timeless, intelligently systemic yet artistically expressive form of movement meditation. She teaches in traditional Sanskrit terminology with concise instruction, offering highly personalised practice for students to achieve harmonious flow with total mental awareness.
QUALIFICATIONS & CERTIFICATIONS
Navakaraṇa Vinyāsa Hṛdayam Teacher Training Programme Module 4 with Dario Calvaruso, October 2019, Hong Kong
Navakaraṇa Vinyāsa Hṛdayam Teacher Training Programme Module 3 with Dario Calvaruso, May 2019, Hong Kong
Holistic Wellness: Certified Course on Yogic Nutrition and Lifestyle with Dario Calvaruso, January 2019, Hong Kong
Navakaraṇa Vinyāsa Hṛdayam Teacher Training Programme Module 1 with Dario Calvaruso, January 2019, Beijing
Navakaraṇa Vinyāsa Hṛdayam Teacher Training Programme Module 2 with Dario Calvaruso, October 2018, Hong Kong
What Genevieve teaches
Core
Hatha
Hot
Vinyasa
Yin Yang
Other teachers also in Pacific Place