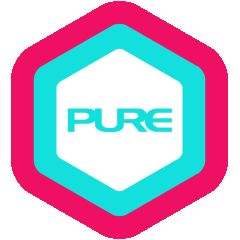 Jennifa first stepped onto the yoga mat in 2007 when she had a very hectic marketing job in the corporate world and since then, she has never stopped practising. Besides all the physical and mental health benefits, yoga practice also brings balance into her life and allows her time and space to experience her inner being. She slowly noticed how yoga deeply changed her and realised yoga is a transformative tool that helps people find their truth – their authentic self – and thus, to become a better person. Jennifa decided to dig deeper and learn more about this life-changing tool without having planned to become a yoga teacher.
Jennifa was profoundly influenced by all the teachers that she came across. Tanya Kaps' extensive knowledge on science and yoga philosophy inspired Jennifa to go deeper and led to her now studying Vedanta. Greg Kaps emphasised accurate and precise yoga alignment, which has formed a strong foundation of Jennifa's practice. With a rather 'structured' practice all these years, Daniela Garza Rios opened Jennifa's eyes through the Mandala Vinyasa training – alignment of asanas became intuitive and 'structured', Hatha practice became a fluid, flowing, yet strong practice with creative sequencing. The 360-degree comprehensiveness of Mandala practice deeply touched Jennifa's heart, and she is much more able to trust and let go and flow with her life. Last but not least, Jennifa is very grateful to have encountered Tonie Nooyens, a very experienced lead trainer of Kundalini Yoga who took her under his wings and led her to experience a powerful, intense, life-changing meditation course.
Jennifa's classes are balanced with challenge and relaxation. She is loving, encouraging, and always aims for her students to leave the class feeling blissful, more grounded and calmer. Ultimately, her intention for teaching is to inspire students to connect with their heart and soul and be able to live their life with full potential. Jennifa likes to include yoga philosophy to inspire contemplation in her students. After all, she believes that yoga is not just a practice on the mat but also off the mat.


QUALIFICATIONS & CERTIFICATIONS
200-hr Active Consciousness Meditation Teacher Training with Punnu Singh Wasu, 2022

220-hr KRI Kundalini Yoga Teacher Training Level One with Tonie Nooyens & Tien Nghia Nguyen, 2021

100-hr Pregnancy, Birth & Baby Yoga Teacher Training with Jean Byrne & Michelle Papa, 2021

60-hr Yin Yoga Teacher Training Intensive with Sarah Powers 2021

95-hr Children's Yoga Teacher Training with Karen Wightman, 2020

KRI Kundalini 21 Stages of Meditation with Tonie Nooyens, 2020

100-hr Mandala Vinyasa Yoga Teacher Training with Daniela Garza Rios, 2019

200-hr Hatha Yoga Teacher Training with Tanya Kaps & Greg Kaps, 2018
What Jennifa teaches
Hatha
Hot
Kundalini
Restorative
Vinyasa
Yin