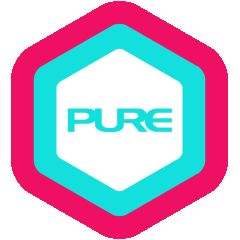 Vivian first discovered yoga in 2014 when she was studying in the UK where she suffered from insomnia and anxiety. She practised basic postures through an app every evening and it magically healed her sleeping disorder. Not only did Vivian notice the therapeutic aspects of yoga, she truly enjoyed the body-mind connection. Since 2017 after she moved back to Hong Kong, she has been deepening her practice in formal yoga studios. The positive energy shared in a group practice empowered her and she found pure bliss from her dedication to the practice. To her, yoga is the medicine of life.
Vivian is grateful to have met inspirational teachers along her yoga journey. She did her teacher training with Yogananth Andiappan, who has given her a holistic view of yoga, and Samrat Dasgupta, who has given her insightful alignments and adequate teaching skills. Vivian has a mission to spread the health benefits of yoga to the world, including the values of mental health, furthering her studies in meditation. She completed 4 Mindfulness-Based Cognitive Therapy training modules at the Oxford Mindfulness Centre in the UK. She also completed a Buddhism course (Asian Classic Institute foundation course 14) under the guidance of teachers from Three Jewels New York. Both courses have taught her genuine compassion, humility, and a better understanding of how the human mind works.
Vivian's classes focus on finding harmony within the body by balancing strength and flexibility. The design of her sequence is fun yet challenging, so that students can experience joy and lightness. As a spiritual seeker, Vivian also incorporates a blend of active asana sequence and elements of meditation.
QUALIFICATIONS & CERTIFICATIONS
ACI 14 Radical Methods for Love (Buddhist Certification), Three Jewels New York, 2022
Module 1-4 MBCT for Life, Oxford Mindfulness Centre, 2022
30-hr Backbend Teacher Training with Talia Sutra, 2021
300-hr Advanced Yoga Teacher Training with Samrat Dasgupta, 2021
FRC® Certification with Hunter Cook, 2020
15-hr Wheel Yoga Teacher Training with Tiffany Lau, 2019
100-hr Pranayama and Meditation Teacher Training with Dr. Yogananth Andiappan, 2019
AntiGravity® Fitness Aerial Yoga Levels 1 & 2 Teacher Training with Tamer Begum, 2019
100-hr Pre- & Post- Natal Yoga Teacher Training with Samantha Chan, 2018
200-hr Hatha Yoga Teacher Training with Dr. Yogananth Andiappan, 2018
Other teachers also in Peninsula Office Tower