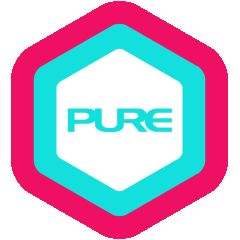 Heather's first yoga class was in the UK when she was attending high school. Having been athletic and active playing tennis and in track & field, she felt that yoga was simply for stretching and relaxation. To her surprise, yoga was much more than physical exercise.
After attending numerous yoga classes for 10 years, it wasn't until 2013 that she became fully committed to her practice and finally decided to take a teacher training course with Patrick Creelman. Her goal was not just to learn how to teach but to have a deeper understanding of the teachings of yoga and deepen her personal practice. Under Patrick's guidance, Heather experienced the importance of strength, intelligence, devotion and consistent practice. With a hectic and stressful life as a lawyer, Heather found that the discipline and dedication required in her yoga practice has transformed her busy lifestyle into an energetic yet balanced one.
Heather's approach to yoga remains ever focused on the balance between strength and flexibility, awareness of the body and alignment, exertion and release. Her classes range from Vinyasa Flow, where students can expect to move, sweat and breathe to a more grounded Hatha class where she will break down poses step by step and focus on alignment. Heather wants students to experience something new in each and every class – whether it is simply doing their downward dog in a more correct alignment or finding the ability to do arm balances and inversions. She loves empowering students to find something within themselves. She wants students to have fun and give themselves some much needed attention and awareness that is often lacking or overlooked in other types of physical activities.
QUALIFICATIONS & CERTIFICATIONS
The Foundation – Preparing to teach: 200-hr Yoga Alliance Accredited Teacher Training Programme with Patrick Creelman, 2014
Handstand Masterclass Workshop with Miguel Sant'ana, 2018
Other teachers also in Starstreet Precinct