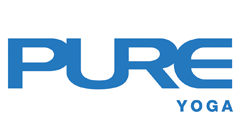 Jane stepped into her first yoga class in 2004 as a way of physical exercise and was immediately drawn by the impact of yoga that penetrates beyond the body. The continual practice and study of yoga helped Jane better understand the world and herself, and allowed her to find the space and courage to lead a life that brings centredness and true joy. Having lived in many places in the world, she now calls yoga her home, from where she develops an open attitude to enjoy day and every moment with grace.
Blessed by many teachers, Jane is especially grateful to her teacher Patrick Creelman for guiding her along the path of yoga and showing her the importance of strength, intelligence, devotion and consistent practice. She is also indebted to her Iyengar teacher George Dovas and her pranayama teacher Paul Dallaghan for the profound knowledge and inspiration they offer that has allowed her to deepen her studies in yoga and continue to share the joy with others in the journey.
Jane teaches a wide range of classes from hatha to vinyasa, beginner to advanced – all with a strong alignment focus that are also heart-oriented, challenging and playful. She uses props and detailed techniques to help students find opening in the body, and incorporates yoga philosophy to inspire others to rediscover their innate being and power so, together, we can celebrate the joy of life on and off the mat.
QUALIFICATIONS & CERTIFICATIONS
Iyengar Yoga In-Depth Study with George Dovas, 2017
Yoga Wall Training with Bryan Legere, 2017
AntiGravity Fitness Fundamentals 1 & 2 Teacher Training with Tamer Begum, 2017
Anatomy and Adjusting with Integrity CET with Arielle Nash (100 hours), 2017
Pranayama Details and Practice CET with Paul Dallaghan (100 hours), 2016
Gorakhnath's Siddha Siddhantapadati CET with Sri. O.P. Tiwari (100 hours), 2016
Iyengar Yoga Convention with Smt. Abhijata Sridhar Iyengar, 2016
Traditional Thai Massage Training, accredited by Thai Ministry of Health, 2015
Biometrics of Healing: Yoga Therapy Application CET with Martin Kirk, 2014
Anusara Yoga Immersion & Teacher Training with Patrick Creelman (200 hours), 2011
Anusara Yoga Master Immersion with John Friend, 2011
Foundation Yoga Teacher Training with Patrick Creelman (200 hours), 2010
Pain and Orthopedic Evaluation CET with Ellen Heed, 2009
Reiki Training Levels I to III with Marcia De Menezes, 2008
NLP Certification, accredited by Dr. Richard Bandler, 2008
What Jane teaches
Alignment
Hatha
Healing
Hot
Vinyasa
Yin
Yin Yang
Other teachers also in World Trade Centre