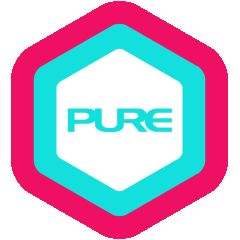 Anita first stepped onto the yoga mat for relaxation when she held a fast-paced marketing job in the entertainment industry. She couldn't put words to that first yoga class, but the practice was such an emotional healing bomb for her that she was completely drawn to the mat. Through practising yoga, a sense of ease and completeness is cultivated. Mentally, energetically and physically, she develops a deep connection within herself and with her surroundings.
Anita is forever grateful to have been taught by many profound teachers who generously shared their love and wisdom along her yoga journey. Sharon Gannon and David Life, co-founders of Jivamukti Yoga, who have inspired her yogic vegetarian lifestyle with love and compassion. Andrey Lappa, founder of Universal Yoga, who taught her the science and wisdom of yoga. Anita pays deep reverence to her first yoga teacher Will Lau, who has brought her up and influenced her for selfless realisation. Anita hopes to share the value of love, not for her own benefit but for the benefits of others. This is the meaning of yoga to her – be conscious, achieve a state of tranquillity and attain spiritual insight…to use her knowledge for the benefit of those she serves.
Anita's classes are based on intelligent teaching with fluid sequencing, fun and lots of sweat. Anita's intention during each class is to hold space for students to discover their own potential.
QUALIFICATIONS AND CERTIFICATIONS:
Himalayan Singing Bowl Therapy Workshop Levels I & II with Man-tung Tsang, 2019
Radical & Radiance Teacher Training with Will Lau (100 hours), 2019
Universal Yoga (CET) Intensive Studies with Will Lau (25 hours), 2016
Universal Yoga Teacher Training with Andrey Lappa (200 hours), 2012/13
Jivamukti Yoga Teacher Training with Sharon Gannon and David Life (300 hours), 2011
What Anita teaches
Core
Hatha
Hot
Jivamukti
Universal Yoga
Vinyasa
Yin
Yin Yang