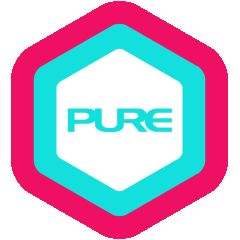 Being an active person her whole life, Joy was not into yoga at first. It was just relaxation and stretching right? A momentous yoga trip to India with her mother after university dispelled all her preconceived notions. The Sivananda Ashram where they stayed was located deep in the mountains of Trivandrum in the south of India, and therein began Joy's yoga journey. She learned that yoga could push you to your utmost physical limits without taking a single step. Even simply lying down on your back, you can wring your body out in exertion and be drenched in sweat in a supine – what was supposedly a relaxing position. This realisation was an epiphany. To move your body without moving at all, to exert yourself to the point of exhaustion while in a seemingly relaxed posture, to flow with grace and ease while your body and mind strained itself to hold poses and movements that seemed impossible. Joy found her spirituality in the physicality that yoga offered. Yoga class became her moving meditation.
It was years later when she was living in the UK and at a crossroads in her life that she took a leap of faith and did her Teacher Training in 2006 in the Bahamas with Sivanada Yoga, her first introduction to Yoga in India. Upon completion, she moved to London and started teaching. Joy was fortunate to have lived and taught yoga all over the world in the Philippines, Australia, New Zealand, France, and the US. She counts Dario Calvaruso, creator of Navakarana Vinyasa Yoga and former teacher at PURE, as one of her teachers encouraging her in the path of yoga as both teacher and student. She learned her Prana Vinyasa from Shiva Rea and takes inspiration from inspired and inspiring teachers like Patrick Beach, Caley Alyssa and Chelsea Chorus, whose athletic and strengthening styles she admires.
Joy's teaching style is dynamic and challenging, imbued with playfulness and humour and drawing from different movement influences (dance, sports, mobility, calisthenics, martial arts, etc.) to flavour her teaching palate. Positive attitude goes a long way and she wants to teach that along with the asanas. She honours the uniqueness of each of her students when they step onto the mat – her teaching philosophy being Your body, Your Yoga. She believes movement in the body can move the soul. For her yoga is both a refuge and a challenge, an ongoing journey into one's own capabilities (physical, mental and emotional), a tool to meet life's constant challenges and a way to connect with oneself despite and especially because of the modern world we live in today. Joy understands that yoga is a deeply personal practice for everyone, as is the motivation of doing it. She is honoured to be able to share the benefits, effects and happiness that yoga has created in her with others.
QUALIFICATIONS & CERTIFICATIONS
Introduction to Primal Vinyasa, Yoga International, 2020
108 Navakarana Vinyasa Mala Teacher Training with Dario Calvaruso, HK, 2015 & 2016
Anti-Gravity Yoga, Australia, 2011
Teaching Yoga to Children with Jo Manuel, UK, 2009
Pregnancy Yoga with Uma Dinsmore-Tuli, UK, 2009
Shiva Rea Fluid Power Vinyasa Yoga, USA, 2009
Anatomy of Hatha Yoga, Sivananda, The Bahamas, 2006
Sivananda Teacher Training, The Bahamas, 2006
What Joy teaches
Core
Hatha
Healing
Hot
Prenatal
Restorative
Sivananda
Vinyasa
Yin
Yin Yang
Other teachers also in Pacific Place