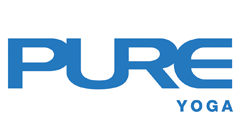 Elle was first brought to the mat in 2011 after a series of experiences that left her feeling anxious and unsure of what next steps to take in life. Her friend promised her that showing up on the mat would help – and Elle continued to practise for over a year before she fell in love with the practice of yoga, body, mind, and soul. She started in San Jose, Costa Rica, where she explored a variety of styles and studios, from the rainforest tree tops to the sunsets and sunrises on the beach. She continued her Vinyasa and Hatha practice when she moved to Chiang Mai, Thailand in 2014. As a dedicated practitioner, Elle started to incorporate the principles of yoga philosophy into her everyday life. In 2016, she brought those practices with her to Hong Kong. Elle started to diversify her asana and pranayama practice with several teachers in Hong Kong, expanding her repertoire of experiences, trainings and teachers.
Elle truly believes in using the breath as a tool, not only in her asana practice but as an indicator in her everyday life. She applies this technique to her teaching and within her own practice, listening to what the breath is telling her to inspire movement and create space in the body and mind. The deeper she started to understand herself, the more versed she became in different styles of yoga. This is what inspired Elle to become a yoga teacher. In 2018 she returned to Chaing Mai to train with her mentor and complete her 200-Hour Yoga Alliance Teacher Qualification focusing on Hatha, Vinyasa, Alignment and philosophy. Elle hopes to share and guide others into this deeper understanding of self through using the physical body and breath to create unity and positive internal guide. She teaches an alignment-based Vinyasa as Elle believes that body and mind become bridged as you move more inward with each breath. Over the years, this connection of alignment and soul has had a profound impact on Elle's physical development, mental health and confidence.
A variety of teachers have had some type of impact on Elle as a student and as an instructor because each life experience helps to shape the next.
Gaelen Hanson is Elle's teacher, friend and mentor as well as a Yoga Teacher Trainer in Chiang Mai. Gaelen's capability to choreograph movement is meditation in asana – connecting breath with fluid movement, alleviating the mind of fluctuations, and supporting the flow Prana through the entire practice. Gaelen's approach to yoga and deep knowledge of philosophy inspired Elle physically and mentally, truly guiding her to a state of internal ease. Gaelen taught Elle how to bring that fluidity and ease off the mat and into her everyday life.
Elle also continues to be influenced by Tracy Falle, a seasoned Hatha and Yin instructor. Tracy has taught Elle the beauty of understanding what it means to listen to your body and to treat it with kindness and ease, using the deep body and mind connection to gently move your body through asana to create clean prana that allows the body and mind to be at its balanced state. Tracy uses the power of her voice to guide her students into a state of pranic bliss, imparting her knowledge of anatomy and philosophy that is relatable to students.
Elle is inspired in her professional and personal life by her life coach and yoga instructor Janith Chang, whom she met in a professional context and quickly bonded with through like energy. Janith has helped guide Elle into the teacher, person and yogi that she continues to aspire to be. Janith's holistic approach to yoga aligns with Elle's values. They collaborate and intentionally set goals to be the best Yogi, body, mind and soul that they know how to be. Janith has a balance of soul and sweat in her vinyasa-based classes and has the ability to ground her students through physical movement and breath.
When you show up to your yoga practice, Elle believes that it is your time to be with yourself. She believes that the power of showing up is the most important act you can take in your practice and in your daily life. Showing up for yourself has the greatest power to create space, body, mind and soul. Her job is to help guide you towards creating space in your physical body to begin opening the channels to cleanse your mental body – integrating mantras, intention, breath with asana.
Elle's vibrant energy is expressed in her classes through the power of breath, connection between the body and mind, and transformative movement. Her approach to yoga will encourage students to tap into their own yogic integrity while simultaneously encouraging students to find their new edge, creating a safe place to explore their own body and mind. In her belief that yoga is for everybody and every body, Elle offers a variety of modifications for each pose so that it is accessible for every practitioner.
What Elle teaches
Alignment
Hatha
Hot
Vinyasa
Yin
Other teachers also in Soundwill Plaza