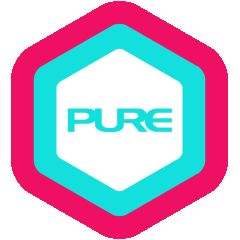 Samantha first stepped onto the yoga mat in 2012, while she was a film student who majored in screenwriting. She started yoga simply assuming it to be relaxing and stress-relieving. It was only a few years later when she heard a Sanskrit chanting in class and tears ran down her cheeks unknowingly that she became determined to explore the meaning of yoga.
In 2017 she attended her first yoga teacher training course in India, followed by study with Saraswathi Jois at the Shri K. Pattabhi Jois Ashtanga Yoga Institute in Mysore. And she has been dedicated to the service of Yoga ever since. She first started teaching yoga to monks in a Tibetan Buddhism monastery in Nepal and gradually pursued a career of yoga teaching in Hong Kong.
Samantha feels particularly fortunate on her path of yogic discovery with the guidance of Clayton Horton. Clayton has been her main teacher and guided her with patience ever since she started to practice Ashtanga. Samantha also studies yogic philosophy with Professor M.A. Narasimhan from Mysore in India and Tibetan Buddhism in Nepal.
Samantha's classes are inviting and grounding. Both yoga and Buddhism teach her to serve humanity with compassion, respecting each student according to their individual body, ability, mentality, and stage of life. She hopes to humbly open doors for all her students.
QUALIFICATIONS & CERTIFICATIONS
Yoga Anatomy (20 hours) with Yoga Medicine, 2020
Study with Saraswathi Jois, Shri K. Pattabhi Jois Ashtanga Yoga Institute, 2019 & 2017
Yoga Sutra Philosophy course, Anantha Research Foundation, 2019 & 2017
Pranayama course (20 hours), Mysore Krishnamacharr Yoga Foundation, 2019
Sivananda Yoga Vedanta Ashram (200 hours), 2017
Ashtanga Immersion (30 hours) with Kino MacGregor, 2017
What Samantha teaches
Ashtanga
Hatha
Healing
Hot
Vinyasa
Yin
Yin Yang
Yoga Therapy
Other teachers also in Peninsula Office Tower, MOKO