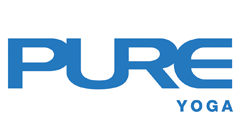 Ivy has been passionate about fitness even at a young age, practising dance and martial arts since she was a child. Ivy stepped into her first yoga class in 2010, thinking of yoga as just a way to stretch to complement her workouts. However, she became more immersed in yoga as she realised it not only changed the way she moved by building strength and flexibility – yoga class also became a place for her to step away from her thoughts for a time of solitude. As someone whose mind is running constantly, yoga became the only escape where her mind could slow down.
Taking a break from her full-time job in 2017, Ivy used the opportunity to deepen her knowledge and self-practice by enrolling in the teacher training programme with Corey Wu. Corey inspired Ivy with his strength-focused style of teaching, developing not only physical but also mental strength on the mat. In 2020, Ivy pursued her first hot yoga training course, where she was influenced by Missy's and Noy's challenging but motivating and fun approach to teaching. It was through this course that these two teachers helped Ivy find her own voice as a teacher.
Ivy's background in dance and fitness forms the foundations of her classes, which is an energetic and dynamic style of yoga. She challenges students to demanding yet playful classes, motivating students to grow stronger both physically and mentally.
QUALIFICATIONS AND CERTIFICATIONS
300-hour Yoga Therapy Teacher Training with Anahata Yoga (in progress)
Precision Nutrition Pn1 Certified Health Coach, 2021
50-hour Hot 26 CET with Missy Szymanski and Noy Petchwikai, 2020
200-hour Ashtanga Vinyasa Teacher Training with All Yoga Training (Corey Wu), 2017
Other teachers also in Soundwill Plaza