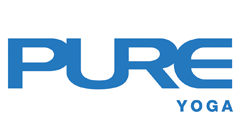 Joyce's first taste of yoga was in 2002. It immediately gave her a sense of purpose, a drive to find the deepest sense of her self-worth.
In the beginning, yoga was merely a physical practice. But its deeper layers were soon revealed. Joyce had been dealing with lack of identity issues and through regular and dedicated practice, she gained self-confidence. This sense of well-being flourished even more after her 1st Vipassana Silent Meditation retreat in 2004. She has since attended many. Mindful Meditation and Ashtanga Yoga Advance Series is her daily form of practice.
In 2005, Joyce's first Ashtanga Yoga Teacher Clint Orchuk suggested that she travel to India to learn from Pattabhi Jois. She was blessed to be with him for his last few living and teaching years. But after many years of intense asana practice, Joyce injured herself and learned the value of "less is more" when it comes to practice.
As a teacher, Joyce has travelled extensively around Asia. Her class focuses on alignment to prevent her students from injury or hurting themselves. Her high-spirited energy brings fun to her class whilst maintaining an equal focus on going deeper into yoga with mindfulness. A background in therapeutic massage gives Joyce an awareness of the body's alignment and the confidence to teach students of all levels. Participants leave her class with new knowledge and techniques that complement their practice.
QUALIFICATIONS AND CERTIFICATIONS
K. Pattabhi Jois Ashtanga Yoga Institute Authorisation Level 2, 2010
Mount Madonna Center California 400-Hour Yoga Alliance TTC – Watsonville, USA, 2008
Greenpath Yoga 400-Hour Yoga Alliance TTC with Clayton Horton – San Francisco, USA, 2006
PURE Yoga 40-Hour Ashtanga Yoga Workshop with David Swenson – Hong Kong, September 2005
What Joyce teaches
Ashtanga
Core
Hatha
Healing
Hot
Pranayama & Meditation
Restorative
Vinyasa
Yin
Yin Yang
Yoga Nidra
Yoga Therapy
Other teachers also in Asia Standard Tower